Texas A&M Employee Pricing Program
Enjoy significantly discounted rates for wisdom teeth removal, dental implants and other complex services at one of the nation's most recognized dental clinics.
Texas A&M System employees can now take advantage of the Employee Pricing Program available at the Texas A&M Health Oral and Maxillofacial Surgery Clinic at the Texas A&M University College of Dentistry in Dallas, Texas.
The clinical team, including board-certified maxillofacial surgeons, performs services under appropriate anesthesia to maximize patient comfort.
To schedule your care, simply call 214.828.8228 or email omsconsult@tamu.edu and reference that you would like to take advantage of the "Employee Pricing Program."
For those traveling from out of town, this offer also includes overnight accommodation at the nearby Home2 Suites by Hilton. A referral from your dentist is not required to take advantage of this offer.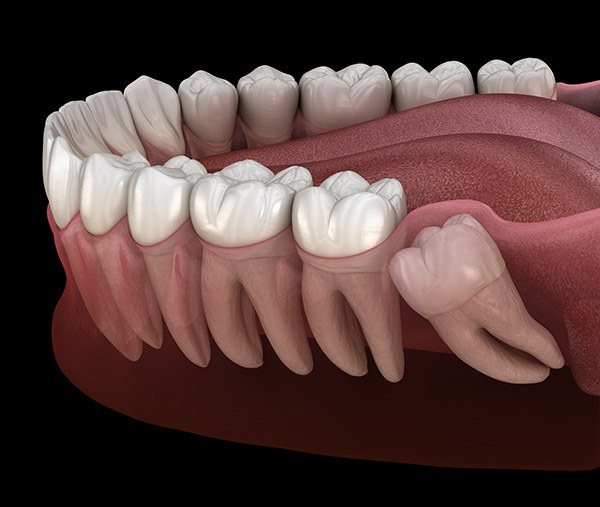 Wisdom Teeth Removal Service
Wisdom teeth are the last teeth to erupt. When they align properly and gum tissue is healthy wisdom teeth do not have to be removed. Unfortunately, this does not happen frequently. Impacted teeth can grow in all directions and take many positions in the bone as they attempt to find a pathway that will allow them to erupt successfully.
The extraction of wisdom teeth is necessary when they are prevented from properly erupting, as poorly positioned, impacted teeth can cause many problems. When wisdom teeth are partially erupted, the opening around the tooth allows bacteria to grow and can eventually cause infection resulting in swelling, stiffness, pain, and possible severe illness.
With an oral examination and x-rays of the mouth, we can evaluate the position of the wisdom teeth and predict if there may be present or future problems. Studies have shown that early evaluation and treatment result in a superior outcome for the patient.
Through the Employee Pricing Program, removal of all impacted teeth, including sedation and radiology imaging, is a self-paid cost of $1,680 (price may be lower for fewer than four teeth).
Dental Implants
Dental implants are a way to protect existing teeth and replace teeth when needed. They work to strengthen and stimulate bone growth in the mouth. Prior to receiving dental implants, people struggle with speaking and chewing food. With the implants, an artificial root system is implemented and allows all teeth to stay in line. Proper treatment prevents tooth shifts or jaw deterioration.
Dental implants are made with titanium. They provide patients with the ability to eat whatever food they would like to, enjoy their smile confidently and preserve bone structure.
The clinical team, including board-certified maxillofacial surgeons, performs dental implants under appropriate anesthesia to maximize patient comfort.
Dental implants are provided at 50% discounted fee-schedule through the Employee Pricing Program.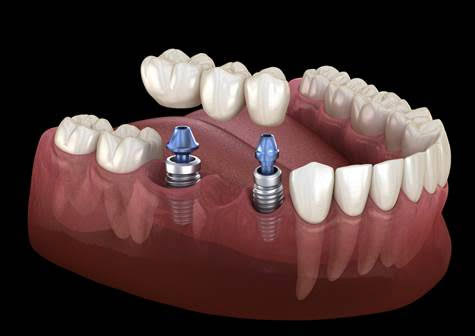 Frequently Asked Questions
Our goal with this service is to demystify the cost for wisdom teeth removal. Even with dental insurance, you could spend thousands of dollars out of pocket to remove all four wisdom teeth. Regardless of complexity, the rate remains the same and can be adjusted for less than four teeth.
If you do not need hotel accommodations we will discount the hotel stay from the rate. The discounted hotel rate is exclusive to this program.
A clinical team of dental technicians, radiologists, and oral and maxillofacial surgeons perform the wisdom teeth extractions.
Referrals are preferred but not required.
Yes, the screening process will be completed by our intake team.
No additional office visits are required, unless there is a clinical reason that would warrant an additional visit. All imaging, assessments and pre-op will be done at a single visit.
The clinic can submit a claim to your dental benefits provider, or the price above is for self-pay patients.
No. Patients can submit to their dental insurance for reimbursement assistance.
Candidates should be in generally good oral health. Candidates will need strong gum tissue so the implant can support the jawbone.
With proper care and maintenance, dental implants will last a lifetime.
Yes, implants are put into place after the extraction.
The implants are attached in place; they will not fall out while eating or talking.
The surgery is minimally invasive, the recovery time will be about one to two days.