Bita A. Kash,PhD, MBA, FACHE
Professor, Health Policy & Management, School of Public Health
Occidental Petroleum Centennial Chair in Quality and Outcomes Research Director
Joint Center for Outcomes Research (COR)
Director, Houston Methodist Research Institute
Director, NSF Center for Health Organization Transformation (CHOT)
Joint Associate Professor, Department of Internal Medicine, College of Medicine
Faculty Fellow, Center for Health Systems & Design, College of Architecture
Component
Center for Health Organization Transformation
Specialties
health care delivery, health care planning, health outcomes, internal medicine
Contact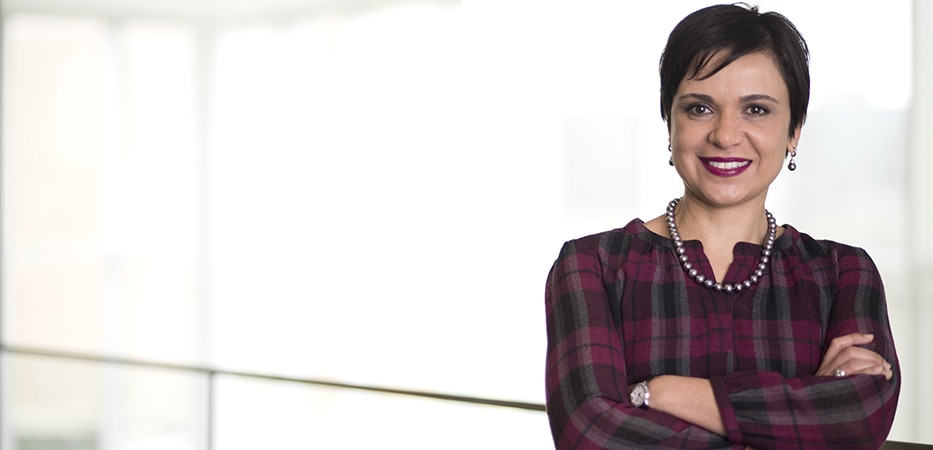 About Bita A. Kash
Bita A. Kash, PhD, MBA, FACHE, is currently the director of the Center for Outcomes Research at Houston Methodist, which is a joint center in partnership with Texas A&M University School of Public Health. The center drives fundamental improvements in patient outcomes for patients treated in acute-care settings and throughout the cycle of their care in the ambulatory setting and their communities. Key areas of research include health services research, health economics, industrial and systems engineering and health care management. She has been effectively engaging fifteen Weill Cornell faculty and physician scientists and three medical students and residents in collaborative practice-based outcomes research at Houston Methodist. In 2018 alone, she has facilitated 10 internal pilot projects at Houston Methodist and 12 grant submissions.
Dr. Kash is also the co-director of an eight-university National Science Foundation (NSF) industry/university cooperative research center (IUCRC)-the Center for Health Organization Transformation (CHOT)-anchored at Texas A&M University. As co-director and principal investigator of CHOT, Dr. Kash conducts research to support the implementation of evidence-based transformational strategies within healthcare organizations. In addition, Dr. Kash is a tenured professor of health policy and management at Texas A&M School of Public Health. She received her PhD in health services research from Texas A&M University in 2007 and joined the department of Health Policy and Management in September 2007. She currently teaches Healthcare Strategic Planning in the Master of Health Administration program and the Architecture for Health Lecture Series in the College of Architecture. She also serves on multiple PhD student committees at the Health Science Center, College of Architecture and College of Engineering.
Dr. Kash's research model relies on the knowledge and experience of healthcare leaders to guide academic research. Her cooperative and multi-disciplinary research model has resulted in over $10 million in external research funding from the NSF, industry and other sources. She has published over 60 articles in peer-reviewed journals such as Milbank Quarterly, The Gerontologist, Healthcare Management Review and The Journal of Applied Gerontology. Kash's research in the areas of perioperative care coordination and the effective use of health information exchanges has resulted in several publications in top-tier health services and policy journals, recently featured in the NSF's "Industry-Nominated Technology Breakthroughs of NSF Industry/University Cooperative Research Centers (I/UCRC)" 2016 report, as well as Politico and other media.
Finally, as editor-in-chief of the Journal of Healthcare Management (JHM), Kash led a peer-reviewed journal in the field of healthcare management that incorporates a practitioner application for every research article published from 2014 to 2017. Total subscriptions for the JHM reach over 43,000 and include healthcare executives, practitioners, researchers and students. Dr. Kash is a fellow of the American College of Healthcare Executives (ACHE) and received the ACHE Service Award in 2015.