Carrie L. Byington, MD
Jean and Thomas McMullin Professor and Dean, College of Medicine
Component
Specialties
pediatrics, innovation, infectious disease, health care delivery, rural health, medical education, military health
translational research
Contact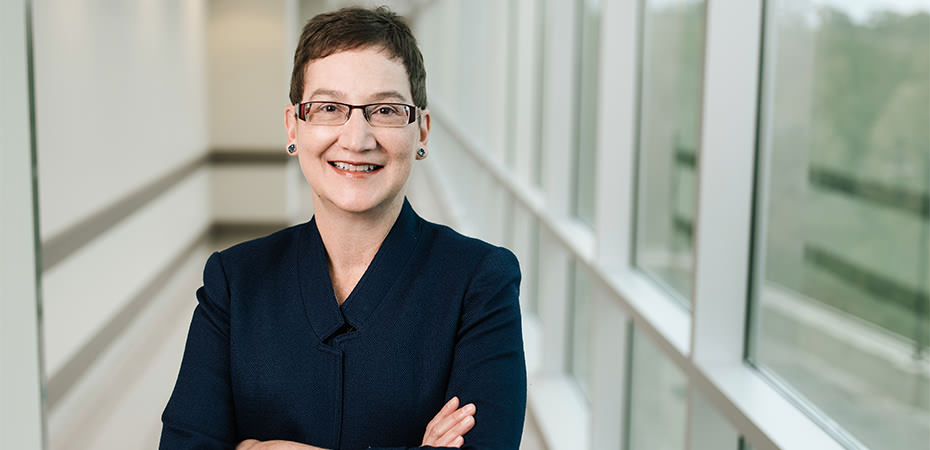 About Carrie L. Byington
A federally funded investigator with continuous support as principal or co-investigator totaling about $80 million since 1998, Dr. Byington's research spans the translational spectrum from basic laboratory science to health services research and has focused primarily on bacterial and viral respiratory pathogens in children.
A national leader in pediatrics and infectious disease, Dr. Byington has had numerous career accomplishments including awards from the Robert Wood Johnson Foundation, the American Academy of Pediatrics, the Centers for Disease Control and Prevention, and the National Institutes of Health. Notably, she is an elected member of the National Academy of Medicine and National Academy of Inventors.
Dr. Byington holds board certification and national recognition in both General Pediatrics and Pediatric Infectious Diseases. She received her Bachelor of Science in biology from Texas A&M University and Doctor of Medicine from Baylor College of Medicine, both with honors. She trained in pediatrics at Texas Children's Hospital and in pediatric infectious diseases at the University of California, San Francisco.
At Texas A&M, Dr. Byington is focused on three priority areas: improving rural population health through innovative care delivery, providing care to active duty military and veterans, and collaborating with the engineering to develop and implement new innovations to support health care in the 21st century.
Byington
pediatrics, innovation, infectious disease, measles
5