Texas Vaccine Outreach and Education Grant
---
Inform, connect and protect your community.
The Texas Vaccine Outreach and Education Grant program is a partnership between Texas A&M Health and the Texas Department of State Health Services Immunization Unit to fund strategies that ensure greater knowledge of and access to COVID-19 vaccines by those disproportionately affected by COVID-19.
Community-based organizations (CBOs) will be awarded funds to engage their community in proactive COVID-19 vaccine education and outreach activities with the goal of increasing the number of people fully vaccinated for COVID-19 in Texas.
Preventing disparities in the uptake of COVID-19 vaccines is important to mitigate the disproportionate impacts of the virus. Reaching high vaccination rates across individuals and communities will be key for achieving broader population immunity through a vaccine. Lower vaccination rates among some groups will leave them at increased risk for infection, particularly as new variants spread.
For more information email us at vaccinegrant@tamu.edu.
To view the funded organizations for Round 1 and read the press release from Texas A&M Health and the Texas Department of State Health Services click HERE. 
In partnership with: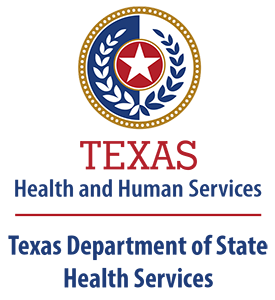 FREQUENTLY ASKED QUESTIONS
Yes, people who join a study get compensated for their time and inconvenience. The amount per visit varies depending on how long the visit is and the procedures that take place. The amount also varies from city to city, because the cost of living is different between large metropolitan areas compared to smaller towns and rural areas. Details about compensation will be explained when a person goes through the informed consent process at a local clinic to join a study.
College students are an ideal population for the study because large numbers of COVID-19 cases have been reported on numerous campuses throughout the U.S., with a nationwide survey reporting more than 397,000 cases counted at 1,800+ universities after colleges reopened in the fall of 2020. And, while there are many populations who have a high risk of COVID-19 infection, young people are particularly at risk for getting and spreading the virus. For example, according to a CDC Morbidity and Mortality Weekly Report, between August and September 2020, COVID-19 cases among young people aged 18-22 years increased 55% nationally and during June-August 2020, young people aged 20-29 years had the highest incidence of disease in the U.S., accounting for more than 20% of all confirmed cases.
No. That type of study design is known as a challenge study, which is not what we are conducting. We expect that some people will be exposed to the virus in their everyday lives, and may become sick, but are not intentionally infecting study participants. The Moderna vaccine does not include live, weakened or whole virus.
No, it is not possible for the mRNA vaccines to impact a person's DNA in any way. mRNA is a piece of genetic code that tells the muscle cells to make the spike protein from SARS-CoV-2 and display it for the immune system to see. It's like a recipe for making food, with step by step instructions to follow. The vaccine doesn't have any real ingredients that could cause infection, just the instructions. The vaccine goes to work in the outer part of muscle cells, and does not cross into the nucleus, where people's DNA is located. You may also know that the mRNA vaccines need to be stored at very cold temperatures to keep them stable. This is because when they heat up, the mRNA starts to fall apart. Once the vaccine is given to a person, it starts to heat up in the body and dissolves within 1-3 days.
Yes. People who want to get pregnant in the future may receive the COVID-19 vaccine.
Based on current knowledge, experts believe that COVID-19 vaccines are unlikely to pose a risk to a person trying to become pregnant in the short or long term. Scientists study every vaccine carefully for side effects immediately and for years afterward, and people who get vaccinated track their symptoms. The COVID-19 vaccines are being studied carefully now, and the side effects data will continue to be studied for many years, similar to other vaccines.
There is currently no evidence that antibodies formed from COVID-19 vaccination cause any problems with pregnancy. In addition, there is no evidence suggesting that fertility problems are a side effect of ANY vaccine. People who are trying to become pregnant now or who plan to try in the future may receive the COVID-19 vaccine when it becomes available to them.
Rest, and in some cases, over-the-counter medication (examples: acetaminophen, ibuprofen) might help if you have a fever or aches and pains. These medicines should not be used before getting a vaccine, only afterward to treat side effects.
The risk of allergic reaction is extremely low. Talk to your doctor if you have a history of allergic reactions or anaphylaxis before getting a COVID-19 vaccine. There are guidelines in place that may require you to be observed for more than 15 minutes after vaccination in the event of a reaction so that it can be immediately treated.
Relevant statistics
Moderna: 10 cases of allergic reaction with 4 million doses delivered (0.0003%). In 9 of those 10 cases, the reaction occurred within 15 minutes.
While the study will enroll college students over a five-month period, results are expected later this year and are critical to explain the extent to which the vaccine may prevent asymptomatic infection and onward transmission of SARS-CoV-2. With the U.S. having the highest number of infections and deaths from COVID-19 disease of any nation in the world, this study is vital to making informed public policy decisions in the coming year. Should the vaccine be found to work primarily by reducing symptoms – preventing severe disease and saving the lives of those vaccinated but not curbing ongoing viral transmission — studies project that the number of asymptomatic infections could rise, which would increase transmission and prolong the pandemic.