Psychiatry and Behavioral Health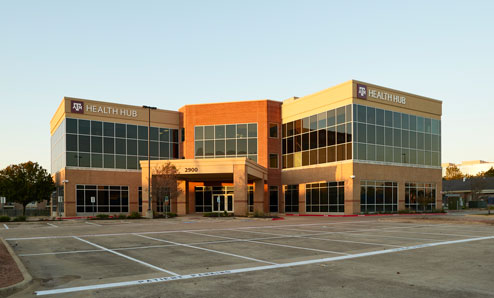 About the Clinic
The Texas A&M Health Psychiatry and Behavioral Health Care Clinic offers comprehensive psychiatric services, including diagnostic evaluation and assessment, group and individual psychotherapy, and medication management.
We offer specialized treatment of bipolar disorder, depression disorders, anxiety disorders, substance use disorders, psychosis for adults, geriatric, child and adolescent populations. As part of the Texas A&M College of Medicine, our clinic provides training for psychiatry students, social work postgraduate fellows, psychology graduate students and, in the future, psychiatry residents and psychiatric nurse practitioners.
Opportunities may be available for patients to participate in our research in the area of mental health disorders.
New patients: please note that a referral from a primary care provider is required prior to scheduling your first appointment.
Clinic Location
Address
Psychiatry and Behavioral Health
2900 East 29th St. Suite 300
Bryan, TX 77802
Hours
Monday — Friday 8 a.m. to 5 p.m.
Saturday Closed
Sunday Closed
Contact
Phone: 979.774.8200
Fax: 877.601.5854
Refer a Patient
​​Referrals can be faxed to 877.601.5854. Please include:
Case summary
Treatment summary
Relevant progress notes
Explanation of what you want to accomplish with this referra
Services & Conditions Treated
Medication management
Treatment plans may include the use of pharmacologic agents as indicated. This includes specialty psychopharmacology programs for conditions such as bipolar disorders, depression disorders, anxiety disorders, substance use disorders, psychosis, as well as for geriatric and child/adolescent conditions.
Assessment & Diagnostic
Evaluations can include psychiatric, psychological and other mental health assessments to determine appropriate diagnoses and collaborate to create a personalized course of treatment for patients to meet their mental health goals.
Individual, group and family psychotherapy
One-on-one, as well as group, couples and family, evidence-based therapies are offered to address a range of conditions and are delivered by or under the supervision of attending psychiatrists, licensed psychologists, and licensed master's level therapists with a variety of specialties.
Attention deficit hyperactivity disorder (ADHD)
We offer comprehensive ADHD testing for adults.
Texas child health access through telemedicine (TCHATT)
TCHATT provides the opportunity for students to receive FREE teletherapy and telepsychiatry services while in school.
Telebehavioral care
Counseling appointments are conducted using secure videoconference technology to deliver mental health care services almost anywhere in Texas.
Areas of Treatment
ADHD and Disruptive Behavior Disorders
Bipolar and Related Disorders
Depressive Disorders
Obsessive-Compulsive and Related Disorders
Anxiety Disorders
Dissociative Disorders
Personality Disorders
Reactive Attachment Disorder
Gender Dysphoria
Substance-Related and Addictive Disorders
Post-Traumatic Stress Disorder
Somatic Symptom Disorders
Schizophrenia Spectrum Disorders
Eating Disorders
Personal Issues
Couples/Family Relationships
LGBTQ + Concerns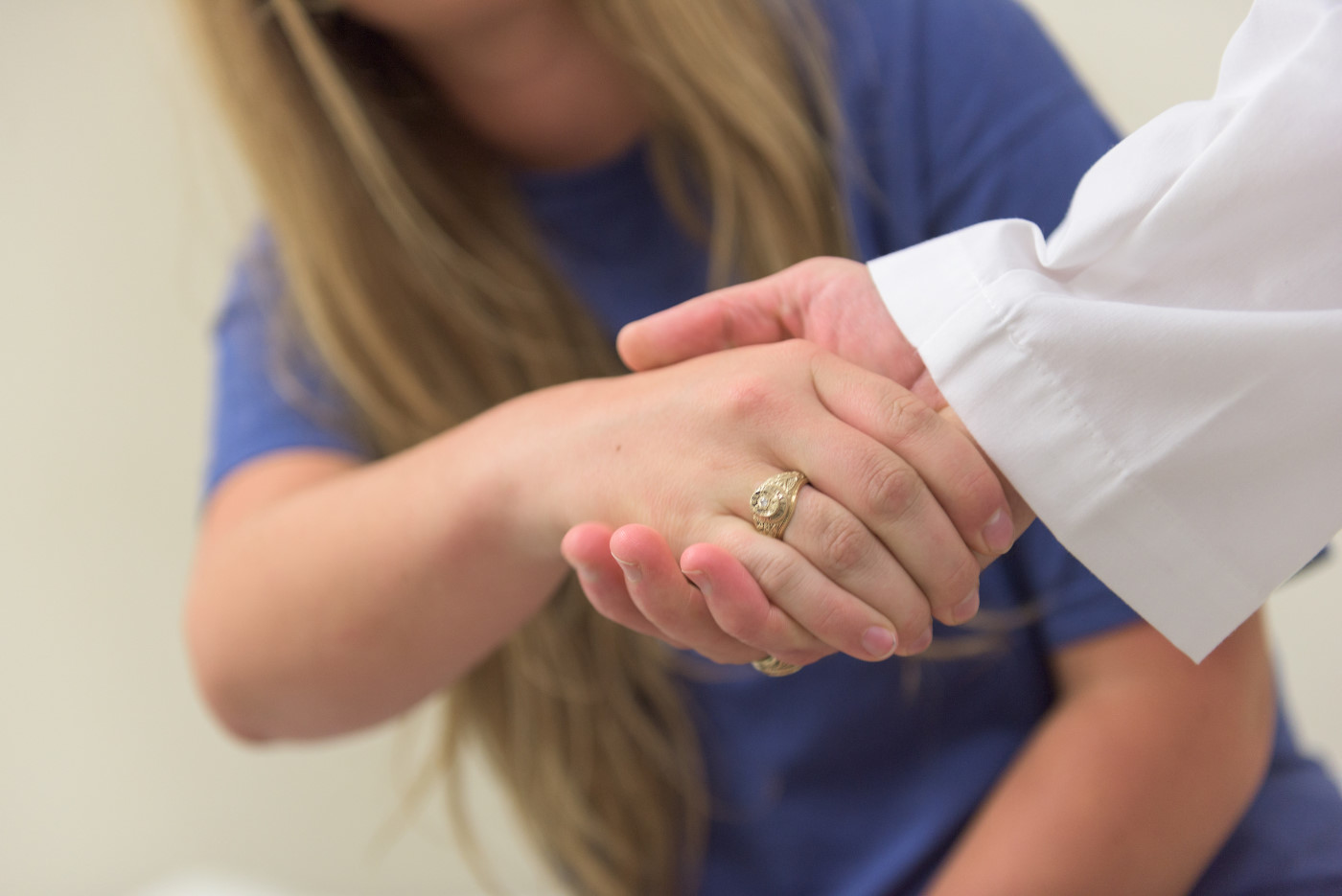 Meet your care team
Our interdisciplinary clinical team brings cutting-edge mental health treatment to the Brazos Valley community. Meet our team and find the right mental health care partner for you and your family.
At this location | All Texas A&M Health providers
Patient Portal
Existing patients can login to the patient portal to request appointments, access test results, request medication refills and send clinical questions to your Texas A&M Health provider.