About
---
We're creating the next generation of innovators, advocates, caregivers and life-savers. Founded in 1999 to bring together the health professions of Texas A&M, our relatively young, nimble attitude allows us to keep up with a rapidly evolving health care landscape, while not abandoning our land-grant origins. Through cutting-edge medical research, service and education, we're addressing the health care needs of the 21st century.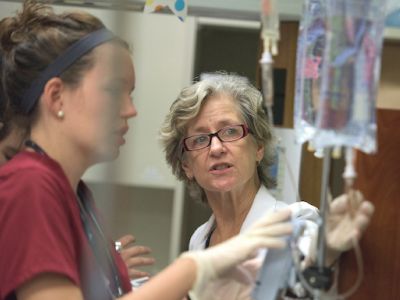 We educate.
It's more than a theory—we're doing everything we can to improve health and health care delivery. With leaders across our professional and graduate programs, we're creating a new approach to health care education and revolutionizing how it's delivered.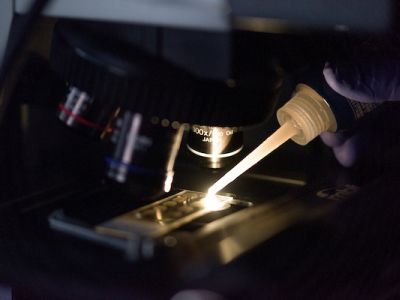 We innovate.
Every new challenge presents an opportunity for Aggies to blaze a trail, and in health care and medical research, those opportunities are vast. Our researchers are forging paths to discovery with a common goal in mind: improving human health.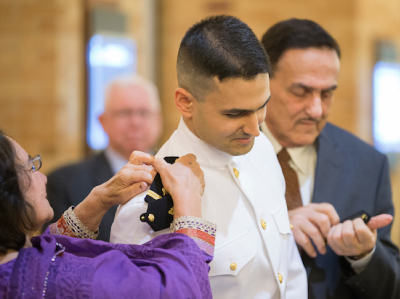 We serve.
Health care is an opportunity for selfless service unlike any other. We're dedicated to the education of the next generation, and we're addressing the many medical care needs of patients through integration with communities.
Making What If Possible
For us, "what if" is not a simple question. It's what we wake up for. At Texas A&M Health, we find solutions to the seemingly impossible questions facing health care. We ask "what if" and then we make it possible.
Our priorities
Founded by the Morrill Act of 1862, Texas A&M University was created to serve. Today, we lead the way for health care in the 21st century. We have identified three priority areas that honor our land-grant roots and keep service at the core of our mission.
Rural population health
We're bringing health care where it's needed most. Through our keen focus on rural populations and innovative care delivery, we're eliminating health disparities throughout Texas.
Military health
We honor Texas A&M University's rich military legacy. Through our unique relationship with the military academies and veteran populations, we're improving the lives of military members and their families.
Innovation through engineering
We make the impossible, possible—by creating systems and technologies that address health care's greatest challenges, and bringing together the brightest minds in health care and engineering.
"

The land-grant university system is being built on behalf of the people, who have invested in these public universities their hopes, their support and their confidence."
Abraham Lincoln
The Morrill Act of 1862 was signed into law by President Abraham Lincoln and allowed for the creation of land-grant colleges in the United States using the proceeds of federal land sales.
Our core values
Six core values embedded in the culture at Texas A&M are put to work and proven in practice every day. With excellence, integrity, leadership, loyalty, respect and selfless service driving our community, we build role models and leaders who set the example for the world. See our core values in action:
Our commitment to Texas
With programs in dentistry, medicine, nursing, pharmacy, public health and medical sciences, we are one of the most comprehensive academic health centers in the nation. And our geographic makeup is just as wide-ranging. Campus locations and community outreach programs span the state, providing connectivity to and potential impact in nearly every county in Texas.