Clinical
---
The clinical setting is the most immediate avenue for us to fulfill our purpose of providing transformative care to Texans. Through a structure that utilizes our own clinical sites and a select group of clinical affiliates, we provide excellent educational settings for our faculty, students and residents to learn and practice.
21st century health care
Our goal is to set the bar for integrated practice plans through team-based education and a keen eye on population health. This practice plan creates a new paradigm that relies on all health professions and leverages the School of Public Health's research expertise from the outset.
The Texas A&M Interprofessional Faculty Practice Plan combines team-based education, cutting-edge population health research, community engagement mobilization, partnership with nationally-renowned health systems, health science center clinics, value-based care, and residency education.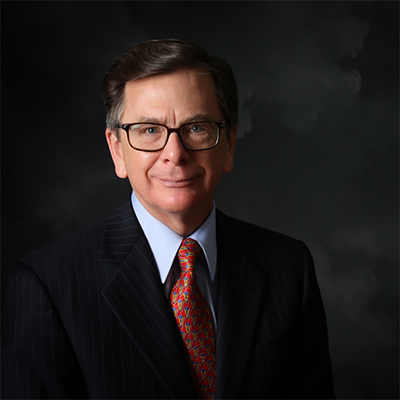 "

I'm excited to help craft a compelling vision to incorporate research, education, student teaching and residency teaching in a team approach consistent with the direction of value-based care and payment systems, and the opportunity to vastly improve the quality of care for patients."
Steven Brown, MD '77, '79
Associate Vice President for Clinical Strategy, Health Science Center
Chief Clinical Officer, College of Medicine
Closing the mental health care gap
Texas has a need for mental health care greater than any other state. More than 10 million Texas residents live in mental health care professional shortage areas. The School of Public Health is helping professors and students across Texas A&M to bring telehealth resources to patients and expand research opportunities where it's needed most.
CHI St. Joseph and the Texas A&M Health Science Center
CHI St. Joseph Health and Texas A&M Health Science Center have come together to establish a co-branded primary care network aimed at improving access to healthcare for the Brazos Valley community while also training future clinicians.
Explore our partnership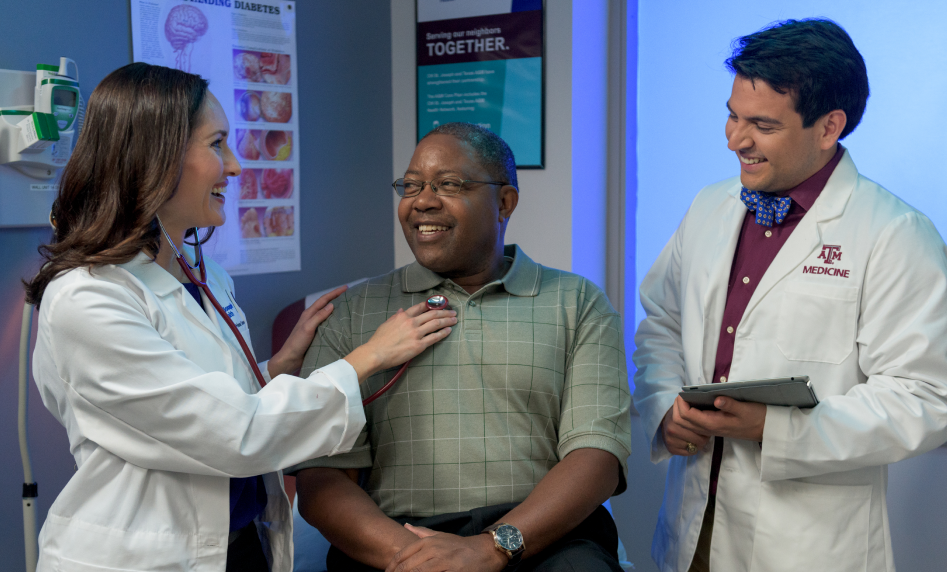 Partnerships with purpose
Our clinical affiliates provide students with experiences across Texas. From some of the largest health care systems in the country to community clinics, all affiliates help us provide excellent experiences for students and allow them to practice the Aggie core values. These partners also expose students to a wide range of patient populations and leading faculty practitioners.
Top ranked hospitals
Houston Methodist Hospital is the number one ranked hospital system in Texas and nationally ranked in eight adult specialties.
Community clinics
Partners like Agape Clinic in Dallas help students see and practice Selfless Service.
Military experiences
Partners like Darnall Army Medical Center offer students an experience unlike any civilian medical center: the chance to serve their country.
A century of
patient care
The College of Dentistry has long prided itself on its ability to educate the next generation of dental professionals while caring for the oral health of so many North Texas residents. With the addition of a nine-story, 157,756 square-foot clinic and education building, that service to the community will only increase.
Explore the dentistry clinic