At Texas A&M Health, service is at the core of what we do. Each of our colleges was built on the same responsibility to our community. By meeting the needs of the disadvantaged, the vulnerable and those in most need, we have answered that calling.
However, the world around us is rapidly changing, and health care is no exception. It requires innovative solutions to profound challenges and tough questions. That, above all, means health care education, research and practice should be nimble, collaborative and fit for austere environments. We have more work to do.
We're not different, but we are doing things differently at Texas A&M Health. By embracing lived experiences, building strong partnerships, focusing our research growth, reflecting the diversity of our state, and improving how and where we deliver care, we will separate ourselves from the pack. It's a new way of caring for health. We call it VISION360.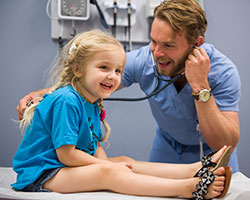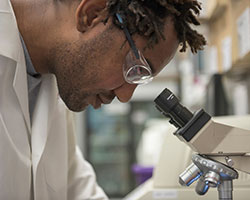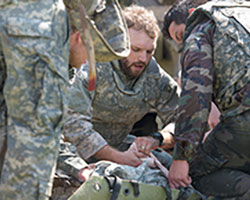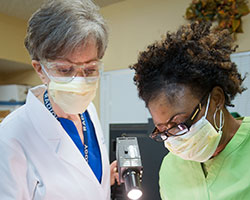 Our Origins
OUR ORIGINS and history point clearly to a commitment to serve the underserved. As part of one of the country's great public research universities with a historic land-, sea- and space-grant mission, we were created to diminish health disparities and deliver high-quality health care and wellness to underserved communities across the practices of dentistry, medicine, nursing, pharmacy and public health education, research, care and engagement.
Our Vision
OUR VISION is to become one of the leading research-intensive, innovation-driven health science centers in the nation, and to develop individual institutes and centers that are transformative in their impact on human health.
Our Mission
OUR MISSION is to improve human health and quality of life—with a special attention to the underserved—across the state, around the nation and throughout the world by achieving excellence in education, discovery, clinical care and health promotion.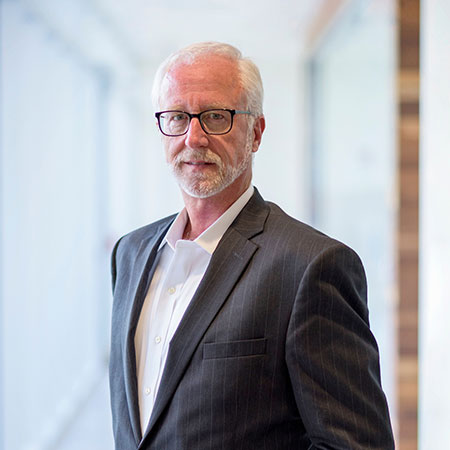 "

This strategic plan is many things. It is a statement of aspirations, a call to action, an accountability tool and a practical blueprint for change. While it can be seen as merely words on paper, with our commitment, creativity and focus we will translate these words into reality and together bring our plan to life."
Greg Hartman
Chief Operating Officer and Senior Vice President
Texas A&M Health

Embracing the Future of Health
Vision360 is about our whole institution coming together as one to realize the future of Texas A&M Health. It's about collectively establishing a long-term vision that embraces and realizes the future of health care, and being a driver in that arena.
Key Areas of Focus
Great place to work
Success at partnerships
Innovative care delivery in austere environments
Focused research growth
Operational excellence
Organizational Effectiveness
Lean, efficient, responsible and sustainable.
As a health science center, we desire an organization that is lean, efficient, sustainable, accountable and responsive. We must be capable of creating, managing, and advancing complex internal and external partnerships across all our core missions (education, research, care delivery and community engagement). We must also be capable of exerting financial control and accountability over a geographically dispersed and distinct collection of academic programs. Finally, we need an organization that reflects the diversity of the people of Texas and enables us to attract and retain talent of the highest caliber.
Redesign our business model to support growth, including a robust clinical enterprise, diversification of revenues, enhanced diversity, equity and inclusion, and increased efficiency and effectiveness.
For Strong Partnerships:
Build the capabilities to achieve our objectives through partnerships.
Establish shared functions to support the colleges and institutes.
For Financial Discipline: 
Improve financial accountability and integrated budgeting.

Align budget and administrative structures and processes to increase accountability.
Create an approval process for new projects and a review process for ongoing initiatives.
Reassess use of research space and faculty productivity policies and governance.
For Revenue Diversification:
Build the clinical enterprise.
Launch a Texas A&M Health philanthropy program.
Increase extramural research funding.
Grow enrollment.
Adopt a pricing strategy for continuing education.
For a Diverse and Inclusive Culture:
Reflect the diversity of Texas.
Support the mental health and well-being of faculty, staff and students.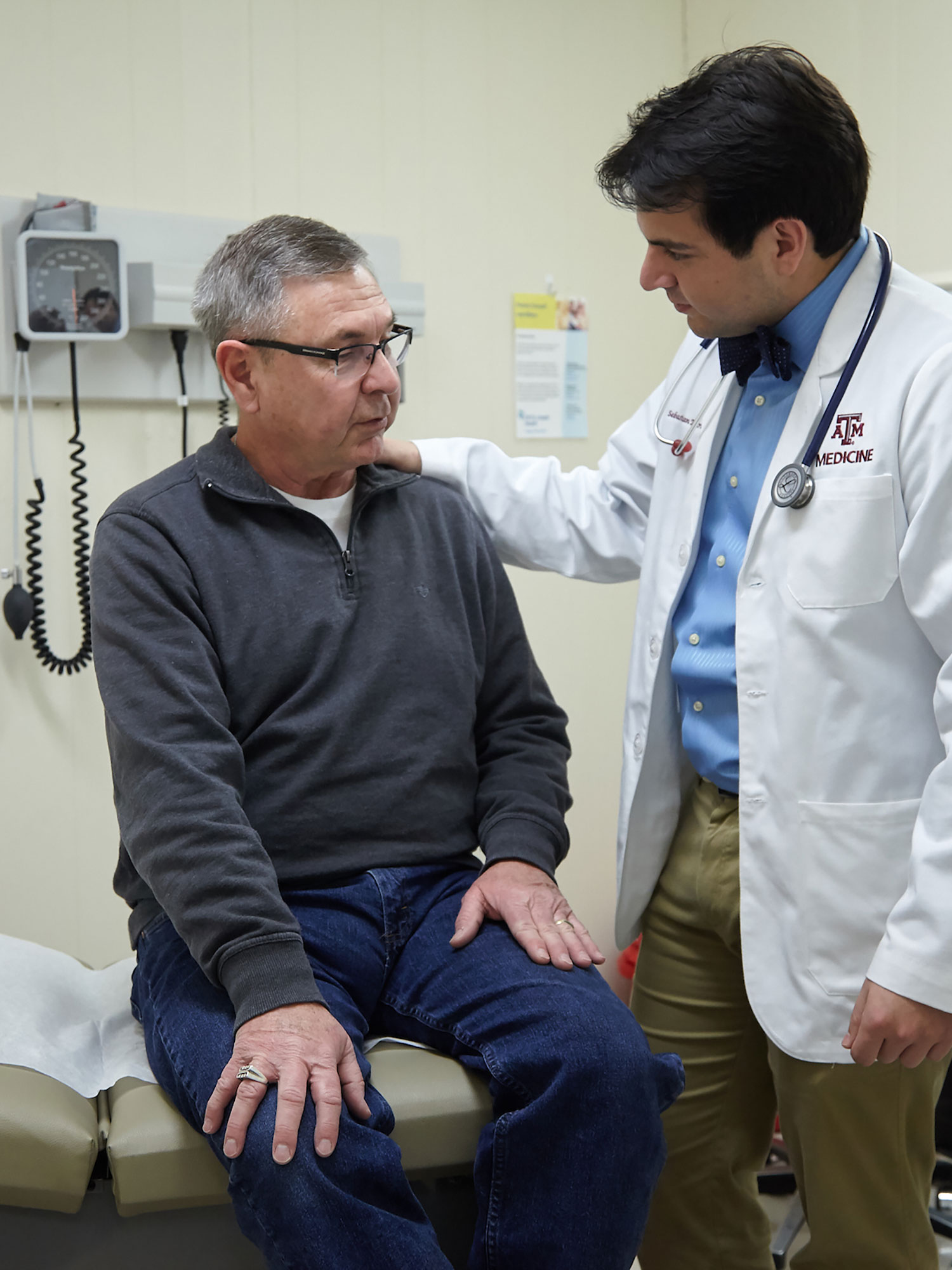 Core Mission: Education
Activate individualized pathways, curricular innovation and enhanced interprofessional training.
Expectations for health science professionals are changing. Society is demanding better, more flexible and less expensive ways to train professionals and graduates, and also expects those students to reflect the growing diversity of the population. By embracing and acting on trends in higher education, we can distinguish ourselves from other health science centers.
Create more personalized professional training opportunities to position graduates as leaders in emerging health care delivery models.
Imperative: Develop next-generation interprofessional education.

Link IPE to a health priority of concern to the state of Texas.
Create longitudinal service-learning opportunities across the colleges.
Create cross-college training in core competencies.

Optimize relationships with high-quality learning sites.

Create a Texas A&M Health professional learning council.
Establish "account teams" for major relationships.
Develop a Texas A&M Health learning site database.

Create more personalized professional training.

Develop online, asynchronous, focused educational tracks/modules offered to all colleges.
Develop more dual-degree options and professional training options that are either accelerated or extended.

Co-fund faculty who cut across Texas A&M Health and Texas A&M.
Invest in new residencies, fellowships and advance practice specialties.
Core Mission: Research
Focus the full range of cutting-edge science on diverse health care challenges.  
Advancing our mission to improve health—particularly for the underserved and marginalized populations—will require the Texas A&M Health research enterprise to go to the next level. By building on meaningful convergence between the research strengths and interests of Texas A&M Health and other colleges at the university, we can realize our research potential through the full translational continuum, from basic science to clinical applications to population health.
Grow interdisciplinary basic and translational research within Texas A&M Health and in collaboration with health-oriented researchers across Texas A&M.
Cancer
Infectious diseases
Neurobiology, cognition and behavior
Biomarkers and disease prevention
Health disparities
Women's health and sex differences
Imperative: Build capabilities for clinical research and commercialization.
Advance thematically focused research partnerships with Texas A&M University and The Texas A&M University System.
Create "proof of concept" business plans for research themes.
Prioritize our research investments, both ongoing as well as in the future, based on the most promising themes that align with the strategic priorities of this plan.
Enhance the culture of research mentorship.
Work closely with Texas A&M System partners.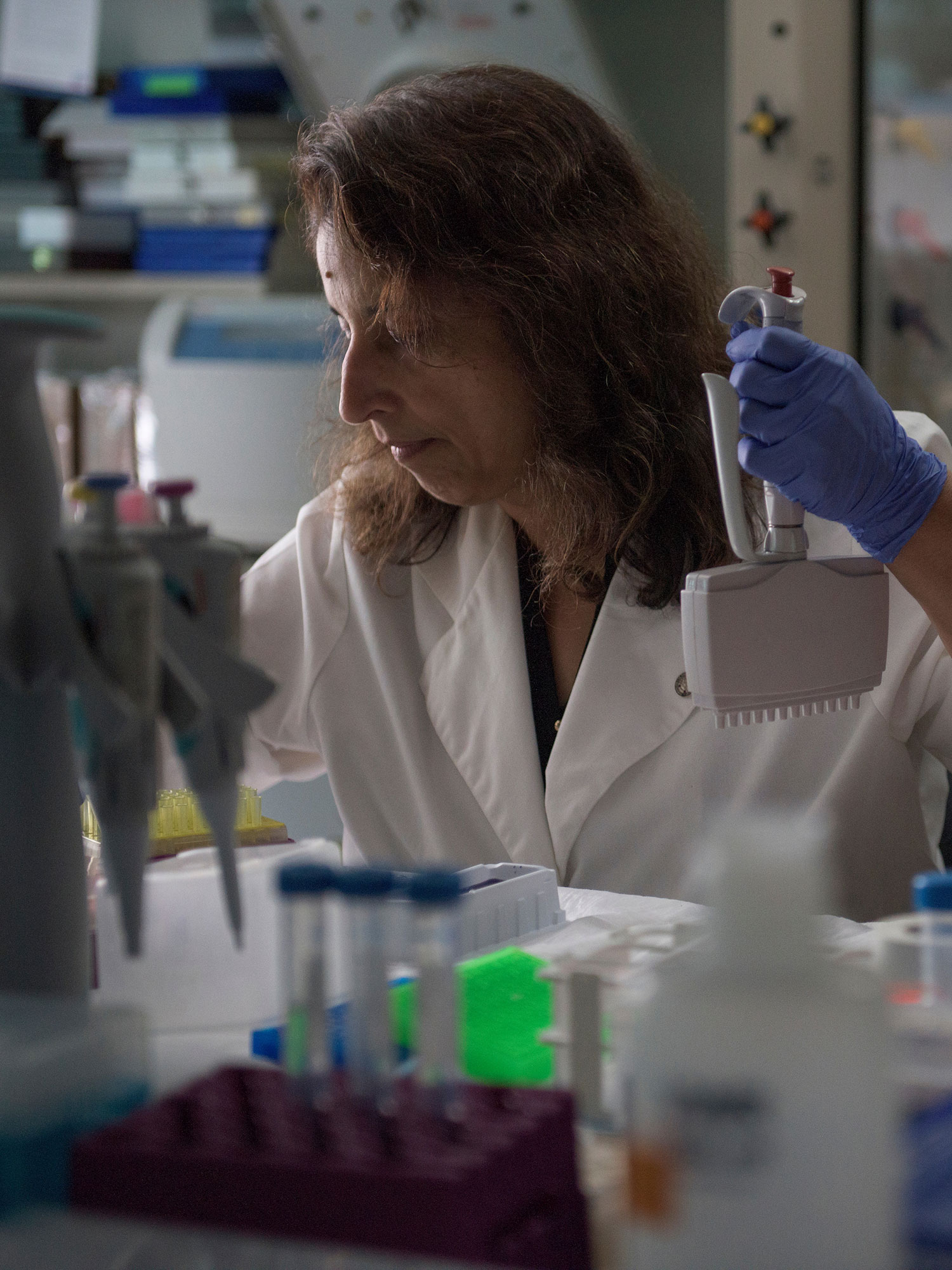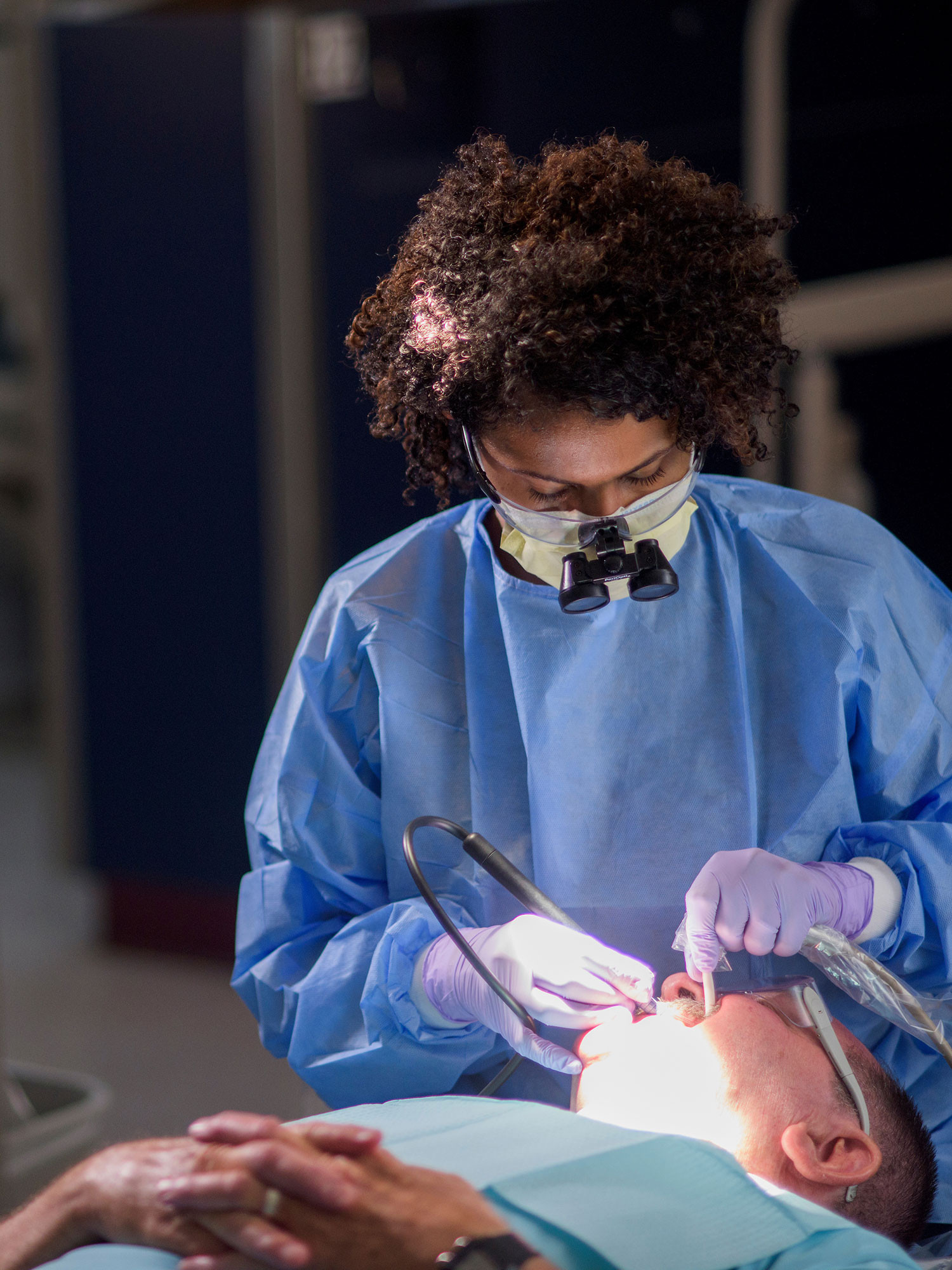 Core Mission: Care Delivery
Establish a digitally-enabled, multi-disciplinary teams that improve access and responsiveness.
We have the opportunity to build something new at Texas A&M Health. Unencumbered by a hospital and an entrenched system of care, we can lay the foundation for patient-focused, digitally enabled, economically viable clinical practices that improve access to care.
Create an economically viable network of practices and community affiliations to support our distributed educational model and to increase access to care.
Imperative: Establish a collaborative clinical infrastructure that is sustainable and scalable.

Build a clinical practice organization that provides administrative services to the colleges.
Expand telehealth services and the digital health platform.
Develop a practice track for faculty of all colleges.
Structure faculty incentives to encourage clinical engagement.

Expand our clinical partnerships.
Increase practice locations and services offered.

Transform existing clinical sites into viable practices.
Expand health care services offered in newly created rural health clinics and open three to five additional clinic sites over the coming years.
Implement a team-based, collaborative community health practice approach to care delivery.
Develop business, clinical and academic partnerships with FQHCs for specific services.
Acquire or affiliate with specialty practices as strategically appropriate.
Investigate the possibility of offering student and employee health services throughout the Texas A&M System.
Investigate possibility of developing and implementing a concierge medicine program in Bryan-College Station.
Investigate innovative models of care delivery incorporating new technologies, such as precision medicine, and new ways to expand access to care in austere medical environments.

Provide technical assistance and services to promote population and community health.
Core Mission: Community Engagement
Expand our engagement in ways that embrace lived experience.
Traditionally, our community engagement commitments have been to rural Texas. In this plan, we will expand these commitments to include poor and marginalized communities in urban areas in which we will have an increasing presence as we grow our educational, research and clinical footprint. We will also grow our commitment to engaging with for-profit and nonprofit stakeholders who seek to collaborate with us to improve health care in Texas.
Broaden the geographic scope of our community engagement programs and increase the range of partnerships we create with communities.
Imperative: Expand the geographic focus of our community engagement programs.
Establish a locus of accountability and incentives for faculty to engage in community-based education, research and service activities.
Develop joint community engagement programs with other centers across Texas A&M.
Create partnerships with for-profit and nonprofit stakeholders.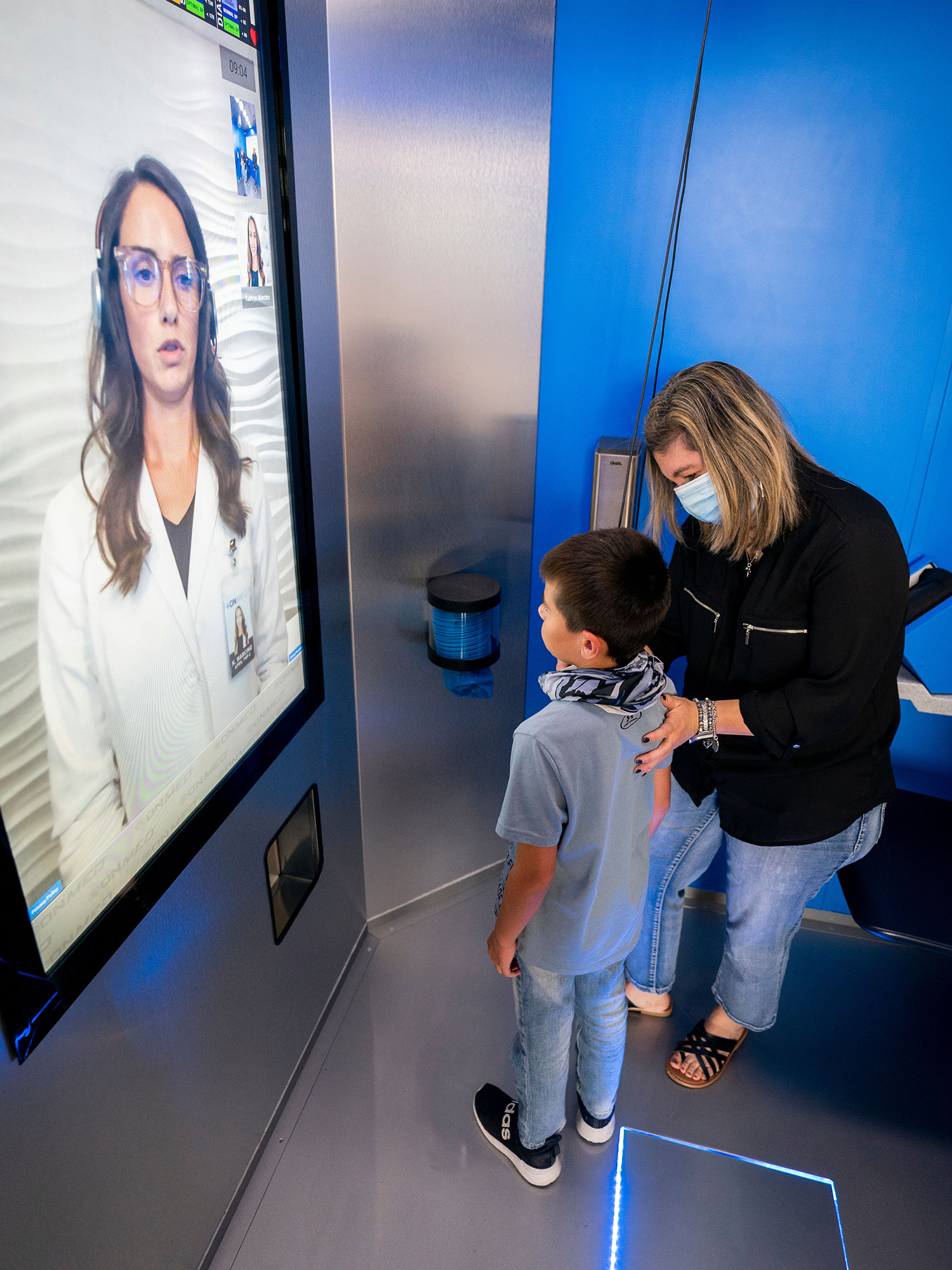 Success Measures
Execution
Did we do what we planned to do?
Impact
Did the plan have the desired effect?
Engagement and Partnerships
Did we cultivate a supportive internal culture and mutually beneficial external partnerships?
Diversity, Equity and Inclusion
Are we creating a workplace and learning environment that reflect the communities we operate in and serve?
Acknowledgements
VISION360 reflects the hard work and creativity of countless faculty, staff and students from across Texas A&M Health who participated in planning retreats, workgroup meetings, interviews, brainstorming sessions and previews for more than six months. To all who participated, your investment of time and passion is valued and appreciated.