Texas A&M Health VISION360
About
Texas A&M Health VISION360 is a comprehensive planning campaign to reimagine what a health science center must be in order to serve as a recognized leader in the changing world of health care. It's about learning and incorporating different points of view to proactively change the face of health care training, research and delivery to create a healthier world. 
Better health care in the future will require innovative solutions to tough health care challenges, creating access for underserved populations, becoming a leader in precision medicine and training adaptive thinkers who thrive while operating as part of a health care team. VISION360 is about converging our expertise, becoming nimble and embracing a rapidly evolving health care landscape as well as our land-grant mission.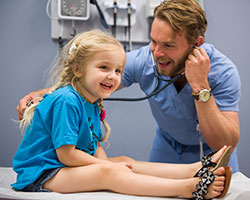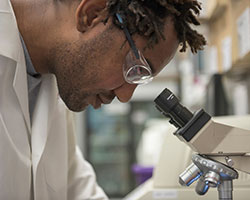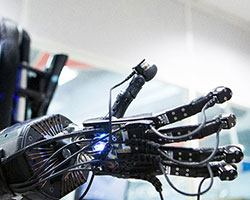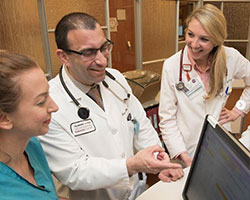 Embracing the Future of Health
Vision360 is about our whole institution coming together as one to realize the future of Texas A&M Health. It's about collectively establishing a long-term vision that embraces and realizes the future of health care, and being a driver in that arena.
Process
The VISION360 planning process is designed to bring clarity of purpose and aspiration in a rapidly evolving health care landscape while embracing our land-grant mission.
Setup
(June - July)
Focus on a detailed work plans and data requests in conjunction with Texas A&M Health leadership in alignment with the scope of work, and creation of integrated project support teams. Opportunity for the Steering Committee to perform a high-level SWOT analysis and define future imperatives.
Assessment
(July - August)
Focus on a current state assessment and work with Texas A&M Health leadership and the Steering Committee to define vision and mission initiatives. This will also identify key themes, work groups, outreach approach and logistical planning for the development phase.
Development
(September - November)
Engage working teams to utilize a highly facilitative process to design solutions, develop strategies and finalize the overarching plan. This will yield a robust plan, inclusive strategic recommendations and a financial impact assessment that defines how Texas A&M Health will achieve its vision.
Implementation
(December +)
Focus on supporting the realization of the strategy, and bringing it to life through implementation activities, dissemination of messaging through bidirectional communication planning, execution of project management and measurement of project progress and metrics.
Trends
This strategic planning process is helping us prepare for a future environment that is very different from the past, even the recent past. Key differences in this environment include: resource constraints, disruptions and innovation. While we can't know the future, we can identify trends likely to shape the future.
Healthcare Delivery & Finance
Do more and spend less in a data-driven and equitable way.
Fewer traditional clinical partners with greater resource constraints
Potentially new clinical partnerships with new entrants
Constraints on clinical income from faculty practice
Growing need to address health disparities and social determinants
New investments through telemedicine, unique care models, and digital tools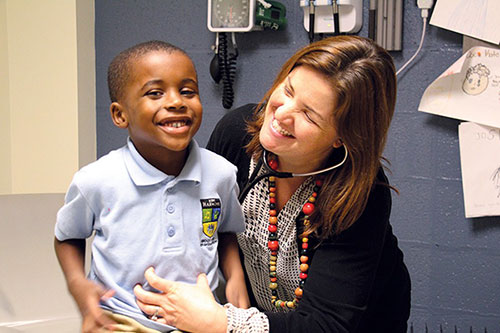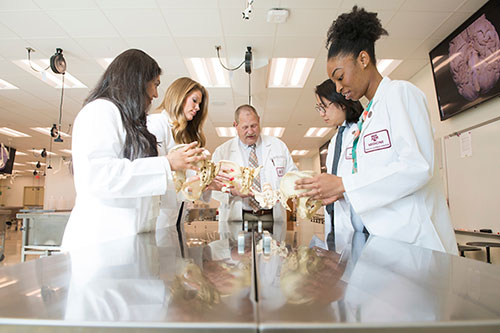 Professional Education
Create a more inclusive, relevant and affordable environment.
Larger class sizes and expanded clinical affiliations
Demand for training in new skills and for more individualized programs
Curriculum around telehealth, data engineering, health disparities and social determinants
Increased diversity of students and faculty
Expanded interprofessional education
New investments in facilities, educational infrastructure and technology
Research & Innovation
Proven impact.
Diversification of funding through non-NIH federal funders, industry partners and philanthropy
New skills to work with these new partners
Faculty with multidisciplinary research agendas
New structures, processes and incentives to support such research across Texas A&M
Thematic focus on high-priority research areas
New investments in faculty, clinical/translational research capabilities, and data resources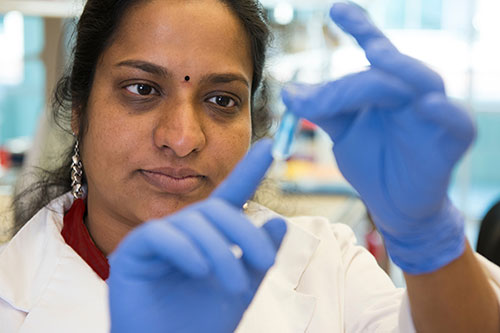 Point of View
Over 80 of our colleagues from across faculty, staff, students and leadership came together in a virtual retreat to talk about the future of Texas A&M Health. When asked what the single most important thing that we should do to make VISION360 a success, here's what they had to say: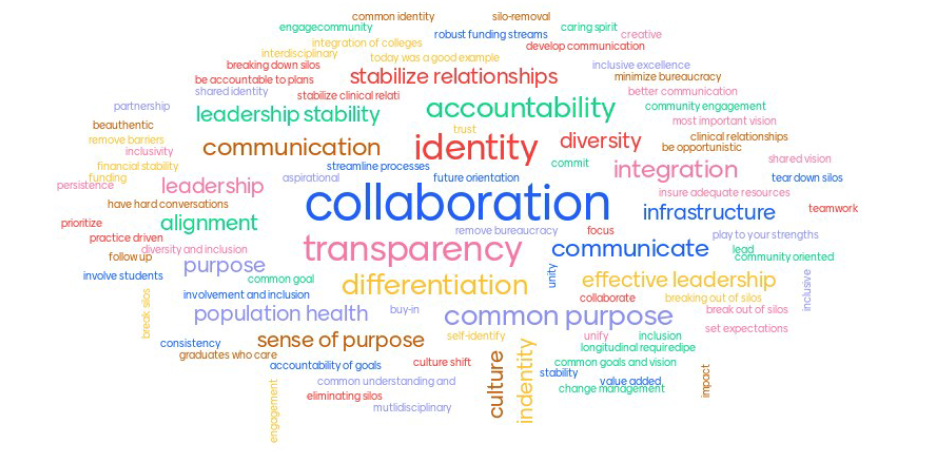 Goals
The following preliminary goals were identified by the Steering Committee for review and feedback across our organization. These will be used as the scope of work for each of the working groups and their charge moving forward.
| Mission Area | Ten Year Vision | Three-to-Five Year Goal |
| --- | --- | --- |
| Education | Be health professional schools of choice for top students committed to becoming leaders in competence and evidence-based practices in interprofessional settings. | Create more personalized professional training, new degrees, and dual degree programs - within the health science center and across the university - that position graduates to lead teams in health care systems and emerging new health care delivery models. |
| Research | Join the top three health science centers in Texas in impact for translational and clinical research. | Catalyze focused, inter-disciplinary translational and clinical research within Texas A&M Health and become a lead collaborator for health-related research in other schools at TAMU and beyond. |
| Care Delivery | Be a key partner in Texas and beyond for innovative models of care delivery for all populations, including the underserved. | Create a network of clinical affiliations and faculty practice sites that support our distributed educational model and generate margin for mission support. |
| Community Engagement | Be a national leader in achieving health improvement through advocacy, effective programmatic partnerships and the development and implementation of evidence-based interventions to address the social determinants of health. | Improve and grow existing programs through expanded community collaborations, rigorous evaluation of health, economic and social outcomes, and create opportunities for new programmatic partnerships. |
| Organizational Effectiveness | Be the best place to work for staff and faculty and the partner of choice for health sciences matters across TAMU and TAMUS. Become a national exemplar of diversity, equity and inclusion. | Re-design the business model of the health science center to support appropriate growth including a robust clinical enterprise, diversification of revenues, enhanced diversity and inclusion, and increased efficiency and effectiveness. |
Our Team
We appreciate all the work and support from those who are helping make this transformational aspiration a reality.
FAQs
VISION360 is designed to be a five-year strategic plan, with a 10-year vision.
VISION360 is designed to identify unique offerings of Texas A&M Health that create the most impact on the communities we serve across the state of Texas through the value of synergy.
Texas A&M Health will structure its full strategic plan to complement the University's long-range strategic planning vision around transformational education, discovery and innovation, impact and community to train adaptive thinkers who operate in teams, create innovative solutions to tough health care challenges, create access for underserved populations and become a leader in precision medicine.
VISION360 will define strategic priorities that together will realize the aspirations of Texas A&M Health. The methodology will combine the preparation of VISION 360 in alignment with and development of college strategic plans. These will be unified through financial and organizational development plans, along with a balanced scorecard of performance measures.
Texas A&M Health faculty, staff and students, along with University leadership, System leadership, affiliated partners and government officials.
A large portion of our community has already contributed during the project planning and assessment phases, providing material and insights into the state of Texas A&M Health. These insights informed the development of proposed goals that address several trends around academic health care. As we move forward, we are eager to continue engaging the community through retreats, work groups, town halls and on-going communications. We also look to further engage our community through online feedback around future health care trends and proposed goals. Your feedback is important and we encourage you to evaluate and share that feedback with us along the way.
The first wave of implementation is slated to begin in December and on into 2021.
We want your feedback
Are we moving in the right direction? Submit ideas, questions and comments using this form or the comments section at the bottom of this page. Be sure to stay connected via email communications, and join us at future town halls where we will share more information along the way to foster discussion about this exciting initiative.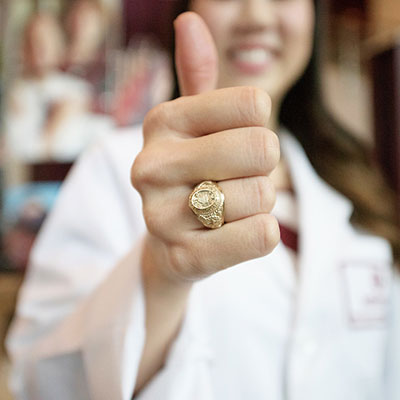 Section 2
Pork chop strip steak biltong, ham hock pork belly shankle bacon sirloin leberkas cupim corned beef turkey hamburger. Short loin pig filet mignon bresaola ball tip, pastrami turkey pork chop kevin kielbasa cupim. Heading
Capicola cow venison fatback drumstick, jowl t-bone andouille kevin beef ribs. Sirloin tongue shoulder ham ribeye porchetta jowl beef shank bacon turkey. Heading
Capicola cow venison fatback drumstick, jowl t-bone andouille kevin beef ribs. Sirloin tongue shoulder ham ribeye porchetta jowl beef shank bacon turkey. Heading
Capicola cow venison fatback drumstick, jowl t-bone andouille kevin beef ribs. Sirloin tongue shoulder ham ribeye porchetta jowl beef shank bacon turkey. Heading
Capicola cow venison fatback drumstick, jowl t-bone andouille kevin beef ribs. Sirloin tongue shoulder ham ribeye porchetta jowl beef shank bacon turkey.