Clinical Learning Resource Center
The largest clinical simulation program in Texas 
The Clinical Learning Resource Center (CLRC) trains and educates students, and provides state of the art facilities and personnel to prepare the next generation of healthcare professionals
About CLRC
Inside the CLRC, students refine their fundamental and clinical skills in controlled, simulated health care environments. Highly specialized instructional technology is utilized, including computer-programmed full-body manikins with the capacity to realistically simulate a range of physiological states and responses.
Additionally, our standardized patient program allows future health care professionals to work with individuals who portray patients from infancy through retirement.
The CLRC also functions as a place where area hospitals and clinic groups can learn and practice new techniques.
Mission
The CLRC's mission is to provide immersive simulation-based training that employs a variety of innovative methods and resources to support positive skills acquisition, the development of critical and creative thinking, and emphasize lifelong learning to improve outcomes across diverse industries.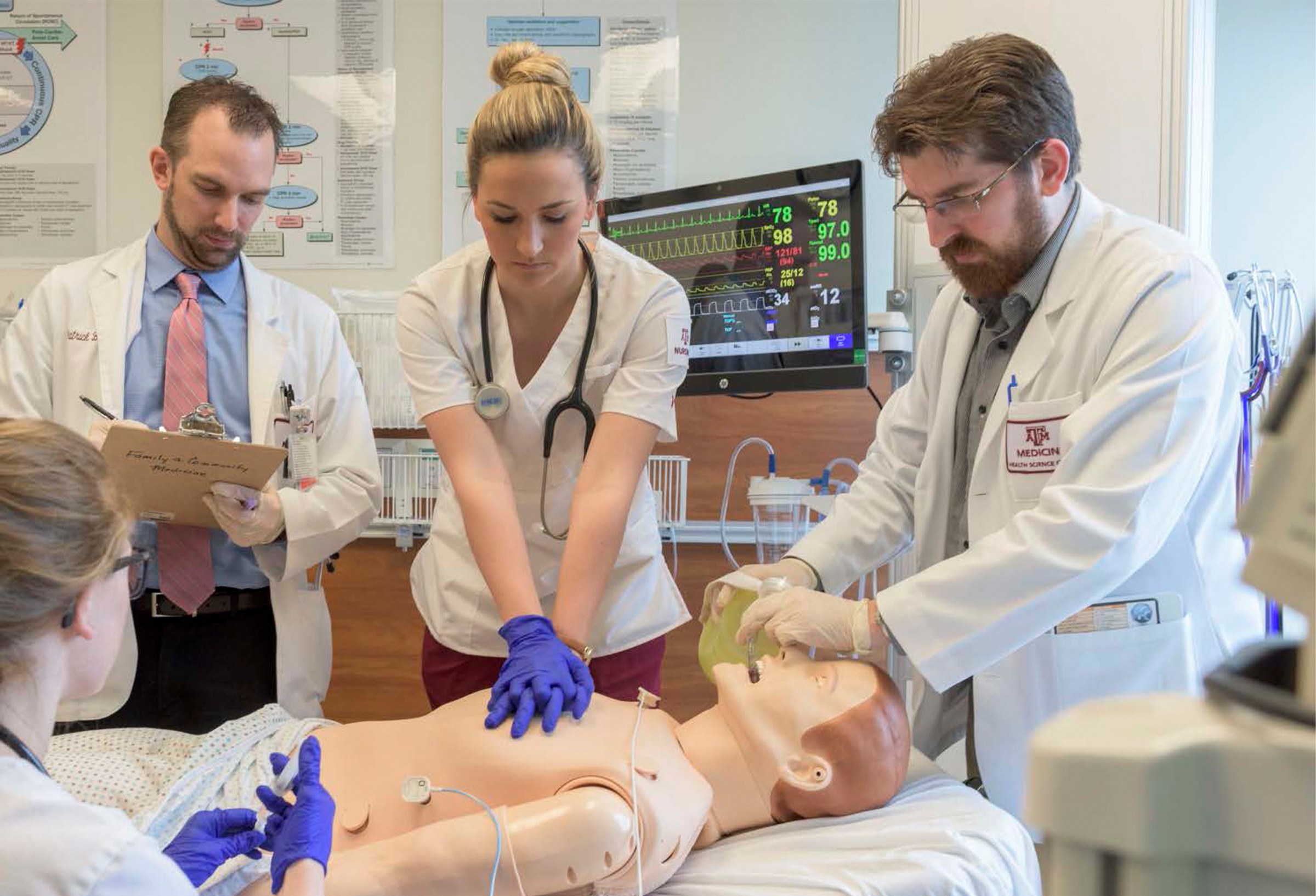 Vision
The vision of the CLRC is to advance the use of simulation to support safe, quality, and innovative learning experiences for individuals, teams, and organizations. We will bridge the gaps between theory and practice, and build relationships with academic institutions, professional organizations, and industry leaders who aspire to change the future of professional practice.
CLRC serves
School of Medicine
School of Nursing
Irma Lerma Rangel School of Pharmacy
School of Public Health
Other Texas A&M University Health Science Center health professionals
External partners
| | | | |
| --- | --- | --- | --- |
|   | Qty | FY24 TAMU/FED Rate | FY24 Other Rate |
| CLRC Administrative Rate | per hour | $30.00 | $72.00 |