Contact the Clinical Learning Resource Center
Bryan-College Station
8447 Riverside Pkwy, Suite 2006D
Bryan, TX 77807-3260
Phone: 979.436.0160
Fax: 979.436.0169
Round Rock
3950 North AW Grimes, S403
Round Rock, TX 78665
Phone: 512.341.4951
Fax: 512.341.4215
Houston CLRC
3950 North AW Grimes, S403
Round Rock, TX 78665
Phone: 512.341.4951
Fax: 512.341.4215
Dallas CLRC
3950 North AW Grimes, S403
Round Rock, TX 78665
Phone: 512.341.4951
Fax: 512.341.4215
Request a tour - Bryan Campus Only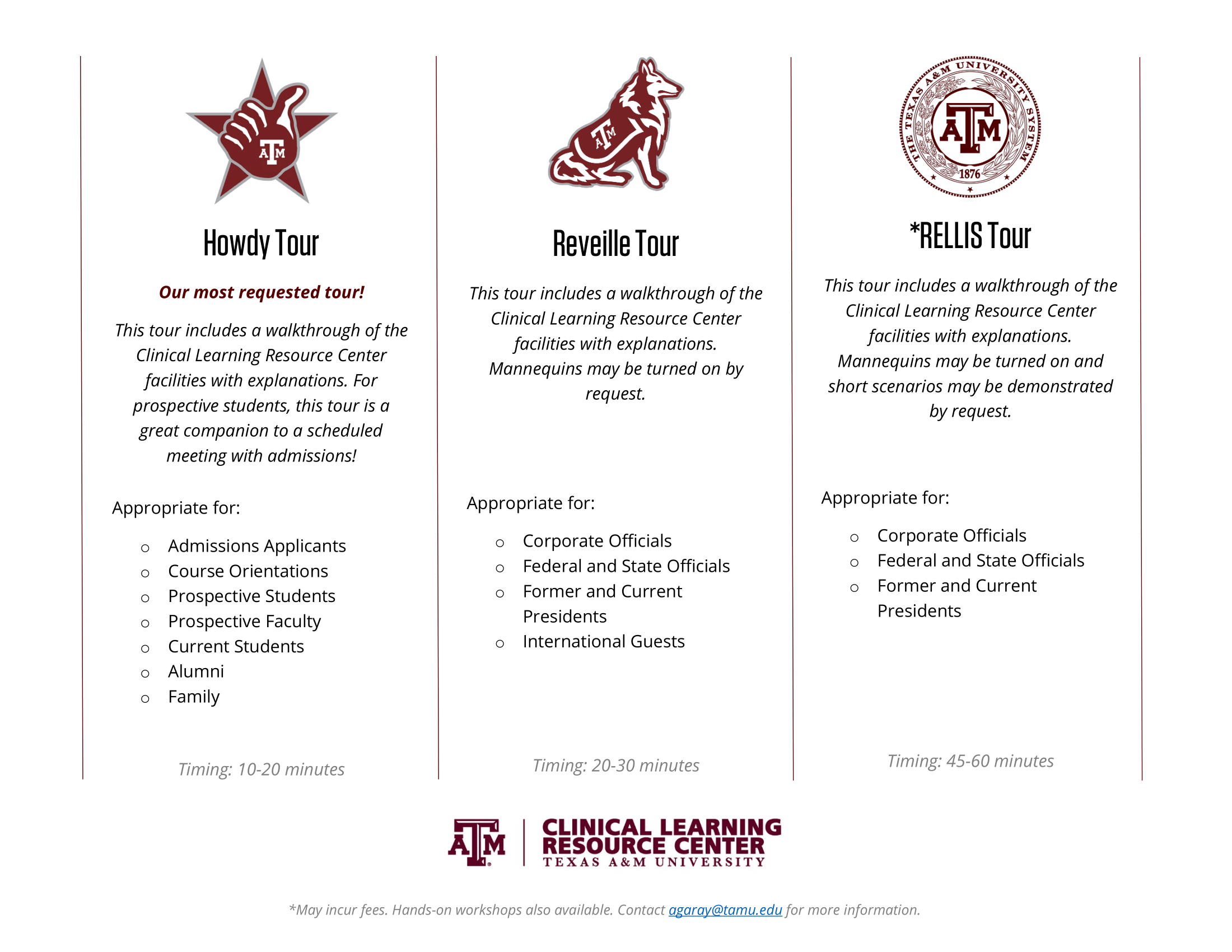 All tours must be scheduled using this form a minimum of 48 hours in advance. If you need a last-minute tour, please call the Clinical Learning Resource Center first so that we can check availability. A tour may be declined if there is a potential of disrupting ongoing student activities.
Requests for Clinical Learning Resource Center activities such as hands-on learning experiences with students or other participants may incur a fee. Please contact agaray@tamu.edu if you are interested in a hands-on workshop.
All tours must be accompanied by a TAMHSC faculty/staff memberor Student Ambassador with prior approval.