Alva O. Ferdinand, DrPH, JD
Assistant Professor, Department of Health Policy & Management
Component
Specialties
health policy, population health, health disparities, health ethics, research integrity, state and federal legislation, texting and driving, health laws
Contact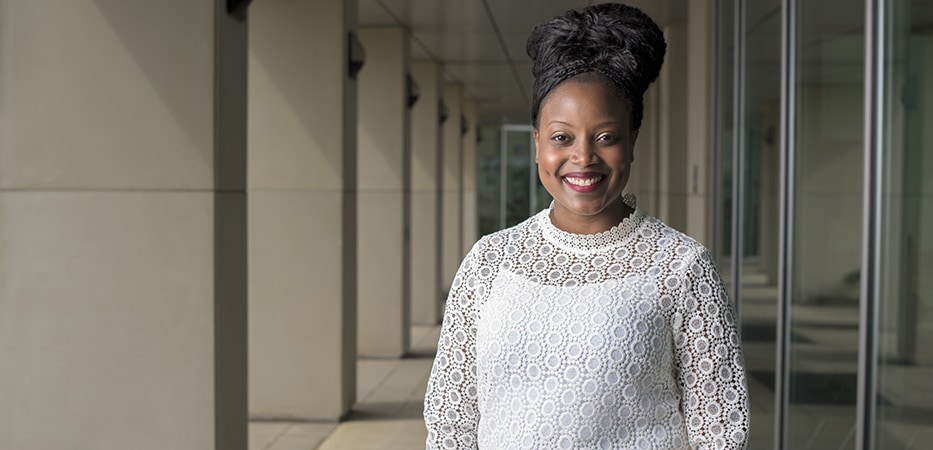 About Alva O. Ferdinand
Alva Ferdinand, DrPH, JD, is the assistant professor in the Department of Health Policy and Management at the Texas A&M School of Public Health. Her research interests are health laws and ethics, disparities in health outcomes, research integrity, state and federal regulation in health care delivery and effectiveness at laws aimed at improving public health.
Dr. Ferdinand has had multiple works featured in publications, including her research about the impact of texting bans on motor vehicle crash-related hospitalizations that was published in the American Journal of Public Health.
Dr. Ferdinand received her Bachelor of Arts in international studies from Oakwood University and Master of Public Health and Doctor of Public Health in health care organization and policy from the University of Alabama at Birmingham.