Amy Waer, MD, FACS
Interim Dean, College of Medicine
Executive Dean for Education and Academic Programs
Component
Specialties
medical education, women's health, cancer, surgery, breast cancer, breast surgery, cancer prevention, cancer detection
Contact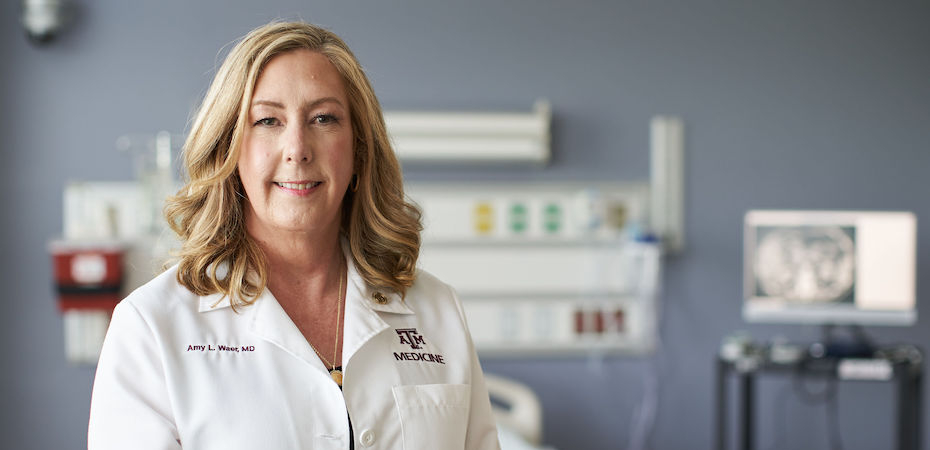 About Amy Waer
Amy Waer, MD, has several decades of surgical experience and medical education expertise. As executive dean for Education and Academic Programs and department head of Medical Education, she leads all medical education planning and delivery for the Texas A&M College of Medicine.
Dr. Waer received her undergraduate and medical degrees from the University of Arizona. Her research and clinical interests have focused on surgery, surgical education and breast surgery. More specifically, her research has centered on breast cancer prevention and early detection.
Additionally, Dr. Waer has experience in rural health professions programs. She oversaw the Rural Health Professions Program at the University of Arizona for five years, traveling throughout Arizona conducting site visits and recruiting for the rural faculty preceptors.