Brett Mitchell,PhD, FAHA
Professor
Director, Summer Undergraduate Research Program
Director, Medical Sciences MS Degree Program
Component
Specialties
women's health, preeclampsia, hypertension, immunity, blood pressure, renal lymphatics
Contact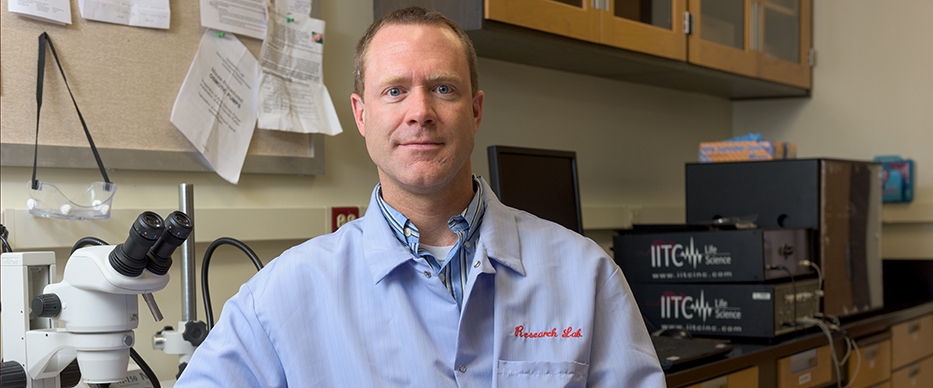 About Brett Mitchell
Brett MItchell, PhD, FAHA, is an associate professor in the Department of Medical Physiology at the Texas A&M College of Medicine. His research interests include understanding the molecular mechanisms involved in the development of endothelial dysfunction and hypertension caused by various immune system activators such as salt, angiotensin II, viruses, and bacteria.
His research goal is to develop therapies that target certain immune cells and the immune system-cardiovascular system interaction in an effort to reduce the incidence and severity of hypertension.
Mitchell received his Bachelor of Arts in Health Fitness and Biology from Gustavus Adolphus College, Master of Science in Human Physiology from the University of Wisconsin-LaCrosse and Doctorate in Physiology from Medical College of Georgia in 2003.