Farida Sohrabji,PhD
Regents Professor, Department of Neuroscience and Experimental Therapeutics
Department Head, Department of Neuroscience and Experimental Therapeutics
Director, Women's Health in Neuroscience Program
Component
Specialties
neuroscience, women's health, aging, stroke, stroke in women, novel stroke therapies, alzheimers, vascular dementia, preclinical studies
Contact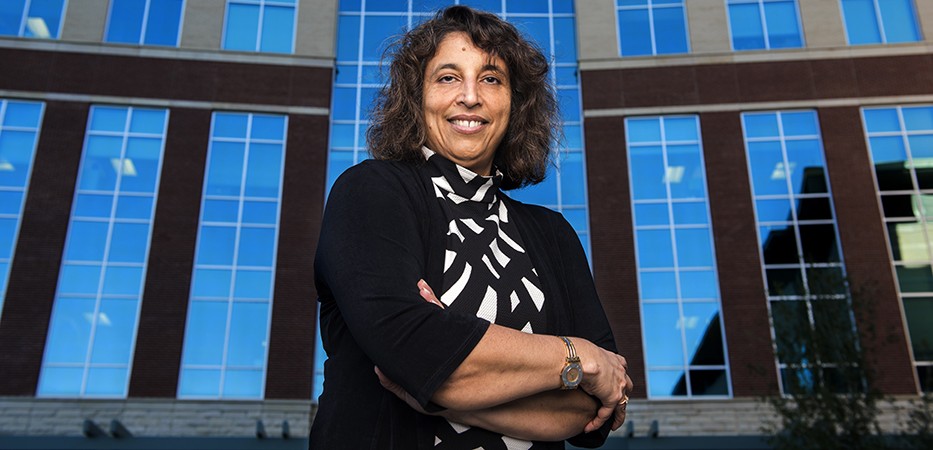 About Farida Sohrabji
Farida Sohrabji, PhD, is the Joseph Shelton Professor of Neuroscience and associate department chair of Neuroscience and Experimental Therapeutics. Dr. Sohrabji obtained a joint doctoral degree in Neurobiology & Biopsychology from the University of Rochester in Rochester, New York, and completed her post-doctoral training at Columbia University, School of Physicians and Surgeons, New York. She joined the faculty of Texas A&M School of Medicine in 1998.
Dr. Sohrabji directs a federally funded research program that focuses on sex and age differences in cerebrovascular disease, specifically biochemical and behavioral changes that occur in stroke-related injury, including brain-immune interactions, biomarkers and therapeutics for ischemic stroke. She is a Fellow of the American Heart Association (Stroke Council) and a member of the inaugural class Presidential Impact Fellows at the Texas A&M University.
Current research in her lab focuses on the therapeutic potential of the peptide hormone IGF-1 in aging females (funded by National Institute of Neurological Disorders and Stroke, or NINDS), identification of epigenetic biomarkers for stroke and designing novel therapies for long-term recovery from stroke and stroke-associated illnesses including post-stroke depression and cognitive loss (funded by the National Institutes of Aging Office of Research on Women's Health).
Dr. Sohrabji's professional service includes National Institutes of Health (NIH) and American Heart Association (AHA) study sections. Dr. Sohrabji is actively involved in the training of graduate and medical students and mentorship of junior faculty. Dr. Sohrabji is the founder and director of the Women's Health in Neuroscience Program at the Texas A&M School of Medicine and a strong advocate for the inclusion of gender/sex differences in biomedical research.