Genny Carrillo,MD, ScD
Associate Professor
Director, Program on Asthma and Research Education
Component
Specialties
environmental health, chronic disease, asthma, diabetes, obesity, physical activity, health outcomes, quality of care, health disparities, minority health, community health, public health, rural health, water
Contact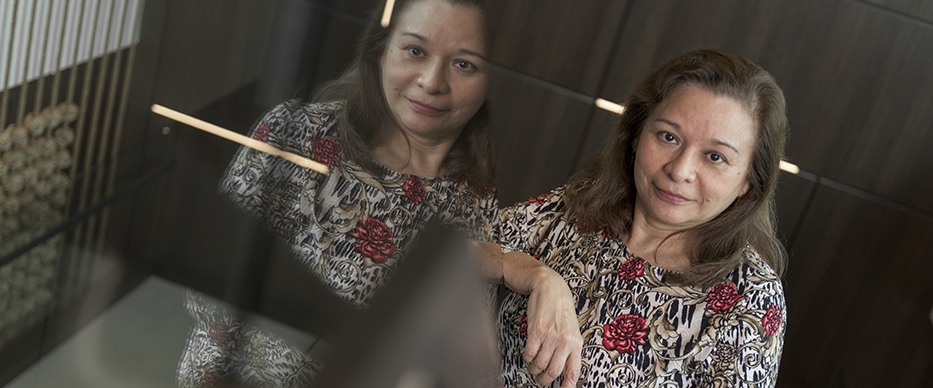 About Genny Carrillo
Genny Carrillo is an associate professor in the Department of Environmental and Occupational Health at the Texas A&M School of Public Health and director of the Program of Asthma Research and Education in the School of Public Health.
She conducts applied research, most of which is focused on children's environmental health issues, especially asthma in the Lower Rio Grande Valley. Other topics of research include home safety, injury prevention in children and community based participatory research projects related to drinking water safety for residents from south Texas. 
Dr. Carrillo received several grants from the Environmental Protection Agency, Texas Department of State Health Services, Knapp Community Care Foundation. She also has generated over $2.7 million in grants and awards as lead PI from private sources and internal awards to support her research. She has published 34 journal articles and book chapters, and serves on editorial boards, including BMC Public Health. She also was the 2016 recipient of the Children's Environmental Health Excellence Award from the Office of Children's Health Protection at the United States Environmental Protection Agency and the US - Mexico Border 2012 Environmental Leadership Award among others.
She obtained her MD in 1982 from the University of Yucatan School of Medicine. In 1989, she obtained both an MSPH in Environmental Health and an MPH in Health Systems Management from Tulane University School of Public Health and Tropical Medicine. In 1993, she obtained her ScD from Tulane University.