Hubert Amrein,PhD
Senior Associate Dean of Research
Professor
Component
Specialties
infectious disease, immunology, microbiome, digestive health, digestive diseases, metabolic health, metabolic diseases, inflammatory diseases, mucosal immunology
Contact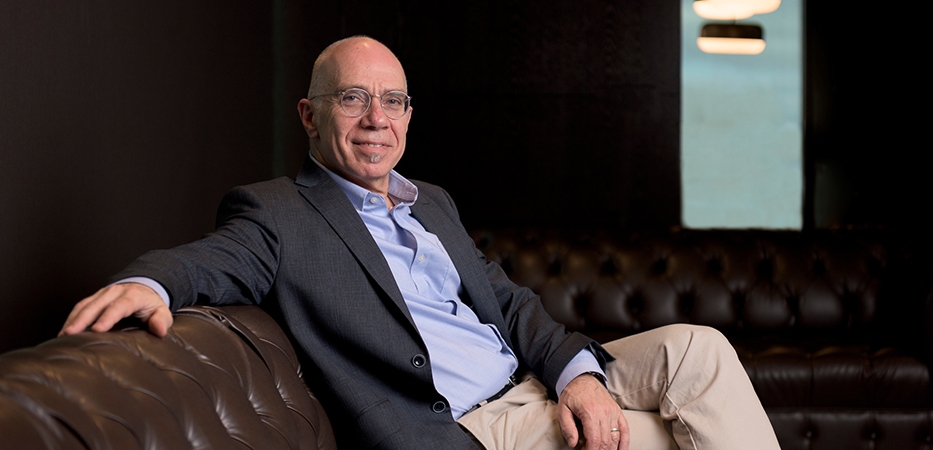 About Hubert Amrein
Hubert Amrein, PhD, is a professor in the Department of Molecular & Cellular Medicine in the College of Medicine.
Dr. Amrein received his Bachelor of Science in genetics and molecular biology in 1983 and his PhD in molecular genetics in 1989, both from the University of Zürich. He pursued postdoctoral studies at Harvard University with Dr. Tom Maniatis and Columbia University with Dr. Richard Axel, the 2004 co-Nobel laureate in Physiology and Medicine. Dr. Amrein was recruited as Assistant Professor to the Department of Genetics and Microbiology at Duke University in 1998, where he was later awarded Tenure and promoted to Associate Professor (2005). He joined the Texas A&M University Health Science Center in 2009 as Professor in the Department of Molecular and Cellular Medicine, where he also served as Associate Department Head from 2011 until 2018 when he was appointed Vice Dean of Research.
Dr. Amrein's broad research interests are concerned with the sensory perception of the external chemical world. The main focus of his lab is how animals detect and discriminate among the thousands of different chemical signals that "flood" the olfactory and taste organs.
His laboratory uses Drosophila as a model system to study these problems because the Drosophila chemosensory systems are structurally and functionally related to those of mammals. However, Drosophila is the most amenable system to an experimental investigation than any mammal, such as complex genetic manipulation, functional imaging and behavior, which makes them excellent models to investigate the molecular and neural basis of olfaction and taste.
Currently, Dr. Amrein's laboratory is focusing on determining the molecular and neural basis of the perception of nutrients, such as sugars, fats, proteins and – most recently – ribonucleosides. Dr. Amrein recently initiated a collaboration with Drs. Slotman and Adelman (Department of Entomology, College of Agriculture and Life Sciences) to expand his studies on chemosensory behavior to mosquitoes, major vectors of disease-transmitting diseases. Additionally, his research includes the study of internal nutrient sensing, which plays a pivotal role in controlling the feeding behavior of all animals.
Amrein
Behavioral Neuroscience, Molecular Neuroscience, Bioinformatics, Probiotics
3