Jamilia Blake,PhD, LSSP
Component
Specialties
human behavior, health disparities, learning and pedagogy, mental health disparities, bullying, peer directed aggression, school health interventions
Contact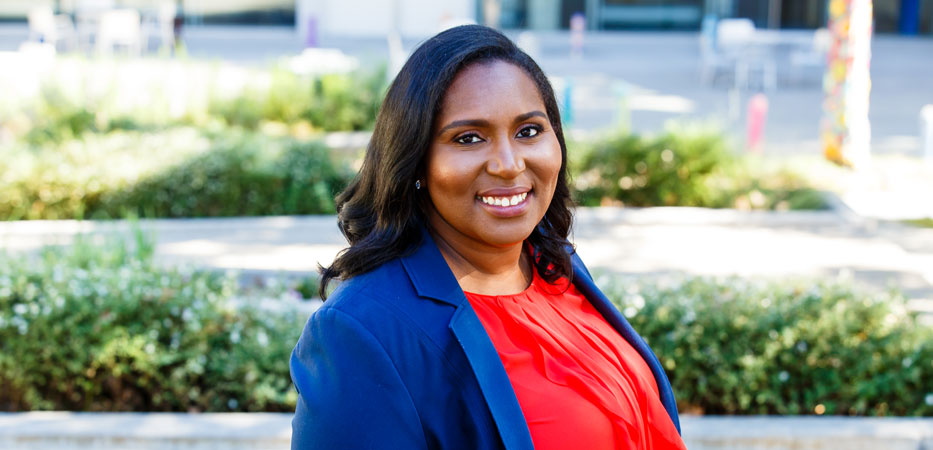 About Jamilia Blake
Jamilia Blake, PhD, LSSP, is a professor in the Department of Health Behavior at the Texas A&M School of Public Health. Specifically, she is interested in exploring peer-directed aggression in ethnic/minority populations and females and the relation between peer-directed aggression and children's psychological/social adjustment, academic achievement, and familial risk and protective factors.
She is also interested in the application of multivariate analytic approaches to clinical and developmental research.
Dr. Blake is the director of the Center for Health Equity and Evaluation Research (CHEER). The center's mission is to leverage innovative health equity research to improve quality of life and health outcomes across the lifespan among at-risk populations globally.
She is co-author of the report Girlhood Interrupted: The Erasure of Black Girls' Childhood, which focuses on adult perceptions of Black girls and found that adults view Black girls as less innocent and more adult-like than their white peers.
She also was a member of one of eight interdisciplinary research projects that shared $7 million in funding from Round 2 of Texas A&M University's X-grants program, an initiative of the 10-year, $100 million President's Excellence Fund. Her project is titled "Eliminating Bias in School Discipline Through Teacher Training."
Dr. Blake earned her Bachelor of Science and Master of Science in psychology, and a PhD in educational psychology, all from the University of Georgia.