Lawrence E. Wolinsky,PhD, DMD
Specialties
oral health, dental health, oral biology, tooth decay, dental research
Contact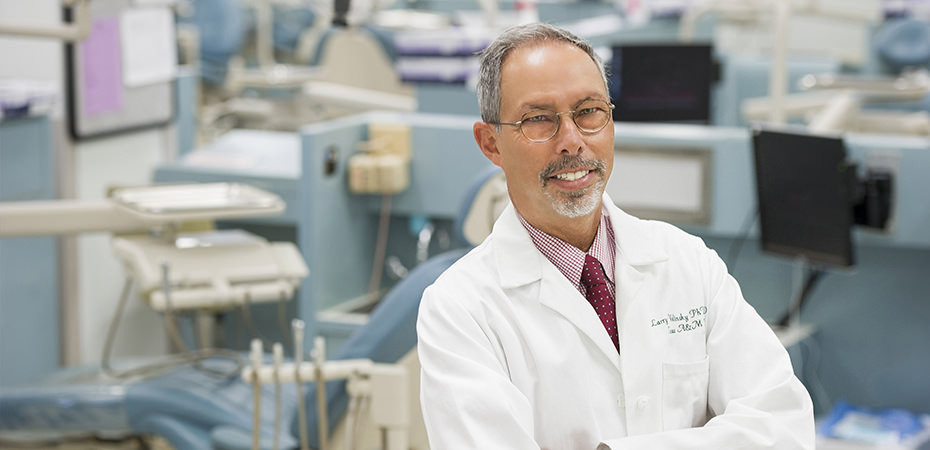 About Lawrence E. Wolinsky
Lawrence E. Wolinsky, PhD, DMD, professor in the Department of Periodontics, served as dean of the college of dentistry through May 2021. During his 10-year tenure as dean, his responsibilities included promoting excellence in dentistry education, graduate education and research through recruitment of high quality faculty, ensuring space and resources for all programs, and overseeing curriculum, student affairs and educational policies. Most notably, under Dr. Wolinsky's leadership, the college opened its Clinic and Education Building, the campus' first new, stand-alone facility since 1950.
Before joining Texas A&M College of Dentistry, Dr. Wolinsky served as the associate dean for academic programs and personnel at the UCLA School of Dentistry. In addition to being an associate dean, he was a professor in the section of oral biology in the Division of Oral Biology & Medicine. Dr. Wolinsky helped lead UCLA's dental school through a successful reaccreditation and created a mentorship program for junior faculty. On the research front, he assisted with the creation of Enamelon®, a remineralizing toothpaste designed to help reverse early tooth decay. Dr. Wolinsky served as director of the Clinical Research Center at UCLA and was the principal investigator on clinical trials at all phases. He also served on the medical institutional (IRB #1) research board at UCLA for 15 years.
Dr. Wolinsky attended Tufts University School of Dental Medicine, where he earned his Doctor of Dental Medicine. He obtained his certificate in periodontology from UCLA and a Doctor of Philosophy in synthetic organic chemistry from the University of California, San Diego.