Lynne A. Opperman,PhD
Interim Associate Dean for Academic Affairs
Regents Professor and Department Head, Biomedical Sciences
Director of Technology Development, Research and Graduate Studies
Component
Specialties
innovation, oral health, bone development, bone substitutes
Contact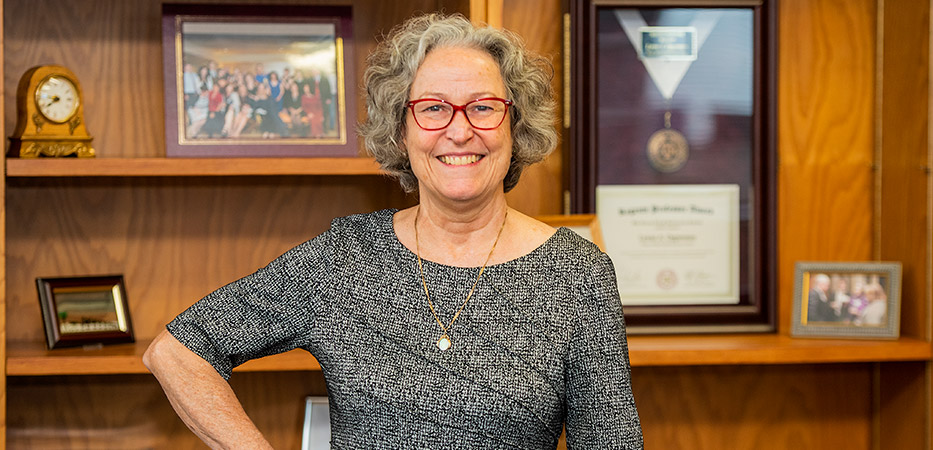 About Lynne A. Opperman
Lynne A. Opperman, PhD, is a Regents professor of biomedical sciences at the Texas A&M College of Dentistry. She is also the director of technology development for the Office of Research and Graduate Studies at the school. Dr. Opperman has experience in understanding the developmental mechanisms regulating craniofacial bone development and growth and in developing bone substitutes and bone distraction devices.
Before joining the Texas A&M faculty in 2014, Dr. Morrisey was a professor of health economics at the University of Alabama at Birmingham and director of the Lister Hill Center for Health Policy. Prior to that, he was senior economist with the American Hospital Association in Chicago.
Prior to joining Texas A&M, Dr. Opperman was a research assistant professor for the Department of Plastic Surgery at the University of Virginia. Her research in the 1990s led to the development of a standard-culture method for growing fetal rat and mouse calvaria in a serum-free environment. Some of her research has been supported through Small Business Technology Transfer (STTR) and Small Business Innovation Research (SBIR) grants awarded to her through partnerships with multiple small companies, and through her start-up company Craniotech ACR Devices, LLC, which holds three United States patents for devices pertaining to bone reconstruction.
Dr. Opperman served as president of several organizations including the American Association of Anatomists, Biomaterials Interest Group of Dallas Fort Worth (BIG-DFW), and the Craniofacial Biology Group of the International Association for Dental Research.