Ping Ma,PhD
Component
Specialties
women's health, maternal health, children's health, social determinants of health, health disparities, health promotion of vulnerable populations, children's injury prevention, smoking cessation, health behavior
Contact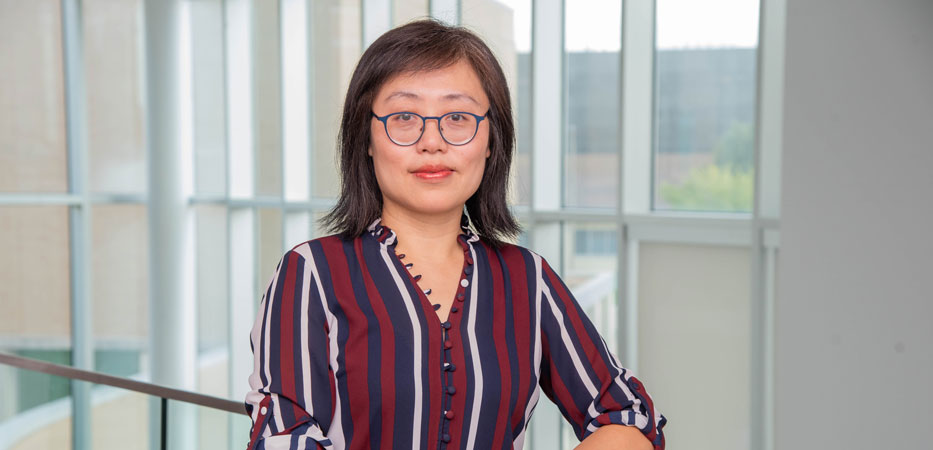 About Ping Ma
Ping Ma, PhD, is an assistant professor in the Department of Health Behavior at the Texas A&M University School of Public Health.
Dr. Ma is an expert in identifying social and environmental determinants that have adverse health impacts in vulnerable populations and developing innovative community-based intervention programs to address risk determinants, change behaviors and ultimately reduce health disparities.
She has an interdisciplinary research portfolio including serving as the PI for a Robert Wood Johnson Foundation project to examine the impact of air pollution on community health and redressing environmental racism.
Dr. Ma has received funding from the National Institutes of Health and the Cancer Prevention and Research Institute of Texas, and she was recently selected to receive one of the Texas A&M University Health Science Center Seedling grants. Her research has resulted in 31 published journal articles and more than 50 invited talks or scientific presentations at national and international conferences.
Dr. Ma received her Bachelor of Arts in social welfare/social work and her master's in population studies/demography, both from Liaoning University in China, her master's in dynamics of health and society from Linköping University, Sweden and Ecole des Hautes Etudes en Sciences Sociales (EHESS), Paris, France, and her PhD in global community health and behavioral sciences from Tulane University School of Public Health and Tropical Medicine.