Robin Fuchs-Young,PhD
Component
Specialties
cancer, breast cancer, cancer research, cancer prevention, cellular medicine
Contact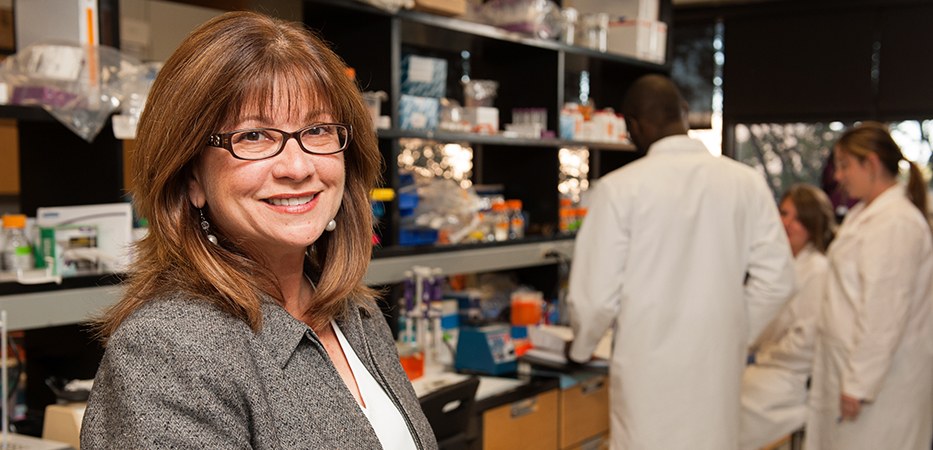 About Robin Fuchs-Young
Robin Fuchs-Young, PhD, is a professor in the Department of Molecular and Cellular Medicine and Institute for Biosciences and Technology at the Texas A&M College of Medicine.
Her research studies the basic mechanisms of breast carcinogenesis, including the interaction (cross-talk) between the estrogen receptor alpha (ERa), IGF-1 and p53 signaling cascades. Her lab also utilizes a variety of unique in vivo and in vitro models. An underlying theme of her research is the discovery of bio-physiological determinants of disparities in breast cancer incidence and outcome.
Dr. Fuchs-Young spent four years at Eli Lily and Company, where she was part of the preclinical development team for raloxifene (brand name Evista). She then joined the Department of Carcinogenesis at The University of Texas MD Anderson Cancer Center as an assistant professor in 1996, rising to the rank of professor. Fuchs-Young joined the faculty at the Texas A&M University Health Science Center in early 2012.
Dr. Fuchs-Young received her Bachelor of Science in biology from Emory University at Atlanta in 1978 and her doctorate degree in pathology from Vanderbilt University in 1988. She did her postdoctoral work at the Ben May Institute at the University of Chicago with Dr. Geoffrey Greene.