Simon F. Haeder,PhD
Component
Specialties
health policy, health care access, health insurance, vulnerable populations, school-based health access, regulation, government and politics
Contact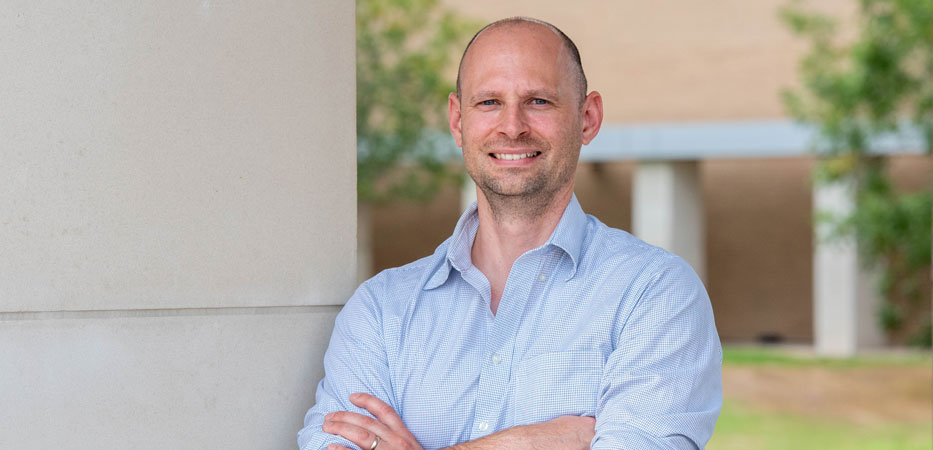 About Simon F. Haeder
Simon F. Haeder, PhD, is an associate professor in the Department of Health Policy & Management at the Texas A&M University School of Public Health.
Dr. Haeder is an expert on politics and policies surrounding health access issues with a particular focus on health access for vulnerable populations, the impact of provider networks on health access, and school-based health access. 
Dr. Haeder has published on a diverse set of health policy topics including provider networks, Medicaid, the Children's Health Insurance Program (CHIP), the Affordable Care Act, the opioid epidemic, surprise billing, consumer access to medical care, provider quality, school health, and regulatory policymaking and rulemaking.
Dr. Haeder was previously part of the Interdisciplinary Research Leader Program, a national leadership development program supported by the Robert Woods Johnson Foundation to equip teams of researchers and community partners in applying research to solve real community problems. He was part of the inaugural cohort of the American Enterprise Institute's Emerging Poverty Scholars program. He has also worked in various roles in the health care sector as well as for several political offices.
Dr. Haeder earned his Associate in Arts in political science from College of the Desert, his Bachelor of Science in political science, his Master of Arts in international relations, and his Master of Public Administration, all from California State University, Fresno, and his Master of Arts and PhD, both in political science from the University of Wisconsin-Madison.