Virender K. Sharma,PhD
Professor
Director of the Program on Environmental and Sustainability
Component
Specialties
population health, environmental health, occupational health, military health
Contact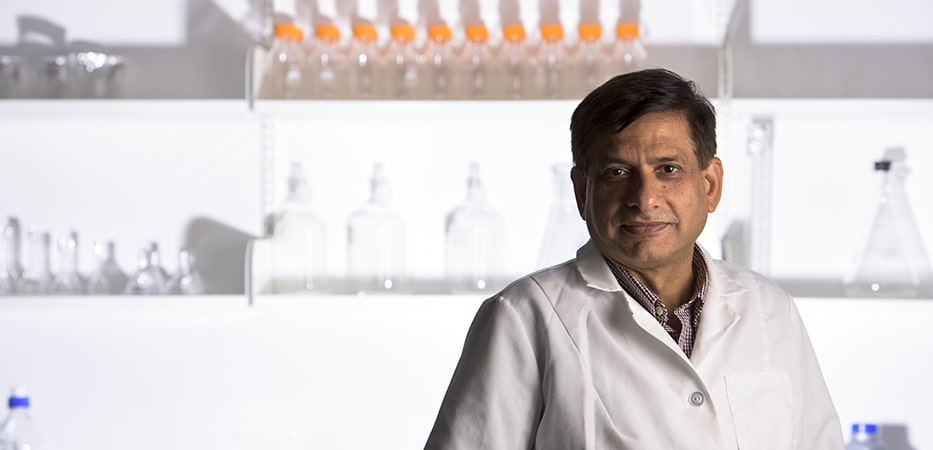 About Virender K. Sharma
Virender Sharma, PhD, is a professor at the Texas A&M University School of Public Health. His research focuses on the chemistry and application of ferrates and the inactivation of viruses, bacteria and toxins in water and air, as well as the removal of emerging contaminants such as antibiotics, estrogens and toxic metals in water. His research also looked at the possibility of applying ferrites to destroy toxins and pollutants under solar light which can help provide clean water to those who normally did not have access. In recent years, he has extended his expertise to carbon- and noble metal-based nanoparticles for their applications in remediation and their formation, fate and toxicity in the natural environment.
Dr. Sharma has published over a dozen reviews and studies over the course of his career.
Dr. Sharma received his bachelor's and master's degrees in science from the University of New Delhi, India, and he later went on to receive his master's in technology from the Indian Institute of Technology in New Delhi and his PhD in Marine and Atmospheric Chemistry from the University of Miami. His postdoctoral research was at SUNY Buffalo and Brookhaven National Laboratory, Long Island, New York.