Professional Practice Opportunities
Bryan-College Station is a growing community in central Texas and home to Texas A&M University. The population is 265,000+ and has 1.5-2.5 hour proximity to Dallas, San Antonio, Austin, and Houston.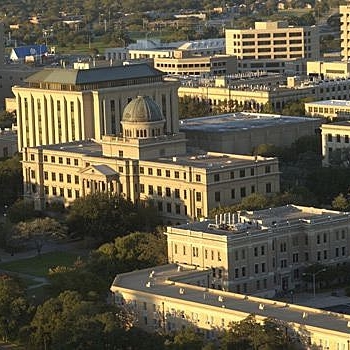 The community offers a highly educated population base, a wide variety of cultural, recreational and sporting events. Economically, the community is thriving and supports a number of manufacturing, agricultural and high technology industries.
Texas enjoys one of the best malpractice environments in the country for clinical providers and has no state income tax.
Bryan-College Station offers a charming small-town atmosphere, all the amenities of a big city and Aggie values!
The City of College Station has quietly garnered a slew of prestigious national recognitions and rankings in a variety of economic and social categories including
College Station-Bryan Video Overview 
Contact
If interested in any of the below-listed opportunities then please contact:
Les Jebson
Executive Director - Interprofessional Practice Plan
jebson@tamhsc.edu
979-479-9233
Assistant Professor / Associate Professor
Department of Primary Care & Population Health / College of Medicine Family Medicine Residency Program (College Station)
Assistant Professor / Associate Professor
Department of Primary Care and Population Health / College of Medicine Family Medicine Residency Program (Victoria)
Assistant Professor / Associate Professor
Department of Primary Care and Population Health / College of Medicine Family Medicine Residency Program (Victoria)
Assistant Professor / Associate Professor
Department of Psychiatry / College of Medicine (College Station)
Advanced Registered Nurse Practitioner
Department of Psychiatry / College of Medicine (College Station)
Advanced Registered Nurse Practitioner / Assistant Professor
College of Nursing (College Station)
Clinical Assistant / Associate/Full Professor
Department of Primary Care & Population Health / College of Medicine Family Medicine Residency Program (Bryan/College Station)
Psychologist IV – Telebehavioral Care
Department of Psychiatry / College of Medicine (College Station)
Psychologist III – Telebehavioral Care
Department of Psychiatry / College of Medicine (College Station)
Psychologist II – Telebehavioral Care
Department of Psychiatry / College of Medicine (College Station)