Indra K. Reddy,PhD
Professor and Founding Dean
Component
Specialties
pharmaceuticals, product development, drug delivery, drug delivery systems, ocular drug delivery, transdermal drug delivery, drug targeting, drug design
Contact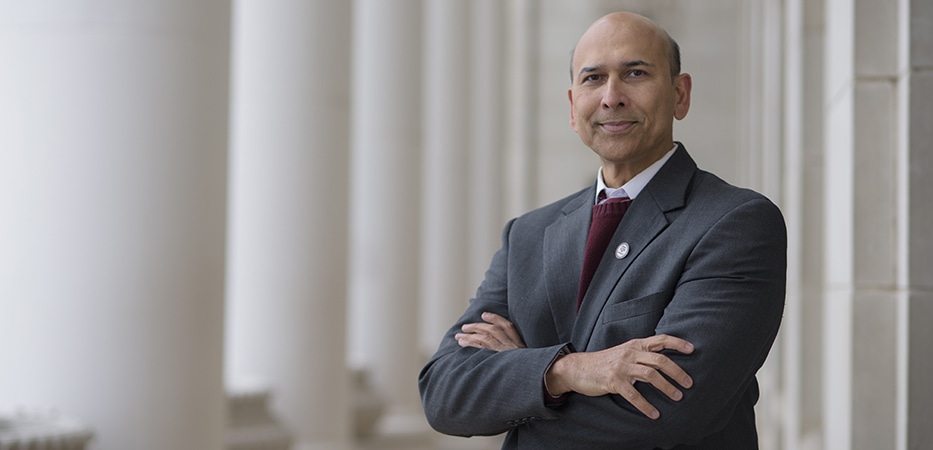 About Indra K. Reddy
Indra K. Reddy, PhD, is a professor and the founding dean of the Texas A&M Irma Lerma Rangel College of Pharmacy. His teaching and research interests include pharmaceutical product development, ocular and targeted drug delivery, drug design and development, pharmaceutical care, and rheumatology and autoimmune diseases.
Dr. Reddy has performed innovative research in ophthalmic and transdermal drug discovery, development and design. His significant contributions include 100 peer-reviewed scientific publications, 75 invited presentations, six books and 15 book chapters. Dr. Reddy serves on editorial boards for five international journals and as a reviewer for more than a dozen scientific and pharmacy journals.
Dr. Reddy was elected as fellow of two leading pharmacy organizations - the American Pharmacists Association (APhA) and the American Association of Pharmaceutical Scientists (AAPS). He received the Research Achievement Award in Pharmaceutical Sciences by APhA and Excellence in Research Award by the AAPS. He was named to the Board of Directors for the Global Institute for Hispanic Health and the National Institute for Pharmaceutical Technology and Education (NIPTE) and was appointed as chair of the International Commission of the Accreditation Council for Pharmacy Education. He currently serves as chair-elect for the NIPTE Board.
Dr. Reddy received his Bachelor of Science in pharmacy from Kakatiya University College of Pharmaceutical Sciences, India, Master of Science in pharmacy and pharmaceutics from Dr. Harisingh Gour University, India, and doctorate degree in pharmaceutical sciences from the University of Florida in 1989. Reddy also completed his postdoctoral fellowship from the University of Florida Center for Drug Design and Delivery in 1990. He was awarded a fellowship by the Food and Drug Administration in 2006, and completed two leadership programs in Education at Harvard Institutes for Higher Education, in 2005 and 2010.