Magnus Höök,PhD
Regents and Distinguished Professor
Center Director, Center for Infectious and Inflammatory Diseases
Neva & Wesley West Chair Director
Assistant: Olivia Cabrera 713-677-7553
Component
Texas A&M Institute of Biosciences and Technology
Specialties
infectious disease, innovation, inflammatory disease, molecular genetics, molecular pathogenesis
Contact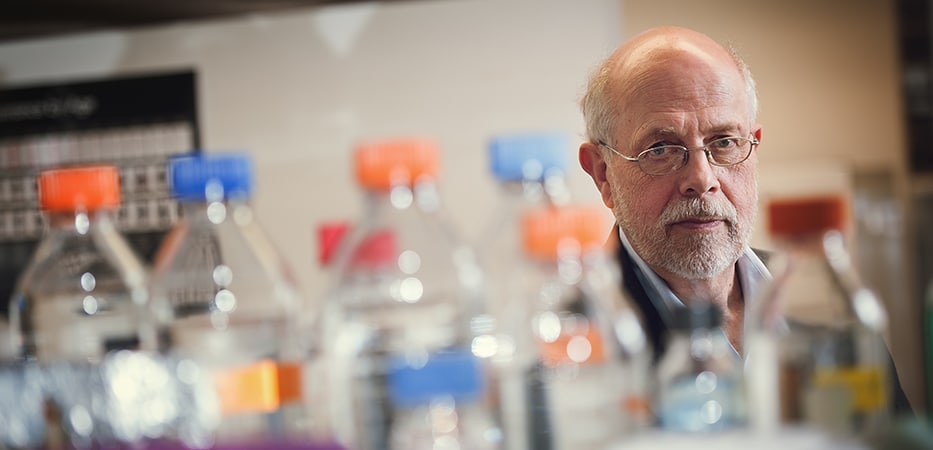 About Magnus Höök
Magnus Höök, PhD, is a Regents and Distinguished Professor in the Department of Infectious and Inflammatory Diseases. He is focused on determining the molecular pathogenesis of infections and inflammatory diseases.
In 1992 Dr. Höök joined IBT as the director of the Center for Infectious and Inflammatory Diseases and a professor in the Department of Biochemistry and Biophysics at Texas A&M University. Dr. Höök is an adjunct professor in the Departments of Cell Biology at Baylor College of Medicine and also in the Department of Microbiology and Molecular Genetics at the University of Texas MD Anderson Cancer Center. He is a faculty member of University of Texas Health Science Center at Houston Graduate School of Biomedical Sciences.
Dr. Höök received his Bachelor of Science in biochemistry and doctorate degree in medical chemistry at the University of Uppsala, Sweden.