Meredith L Williamson,PhD
Licensed Psychologist, Clinical Assistant Professor at Texas A&M Family Medicine Residency
Director of Behavioral Health, Texas A&M Family Medicine Residency Program
Component
Specialties
addiction, access to care, chronic disease, mental health, covid-19, rural health, women's health, military health, alcohol, drug abuse, opioid, substance abuse, tobacco, tobacco control, community clinics, preventable diseases, prevention, diabetes, PTSD, mental health, clinical care, patient/doctor interaction, rural health, veteran health, obesity, occupational health, workplace health, interprofessional education, physician burnout, addiction, anxiety, alcoholism, bipolar, depression, eating disorders, OCD, suicide, psychology, sleep disorders, resiliency, clinical care, primary care, global health, disability, barriers to care
Contact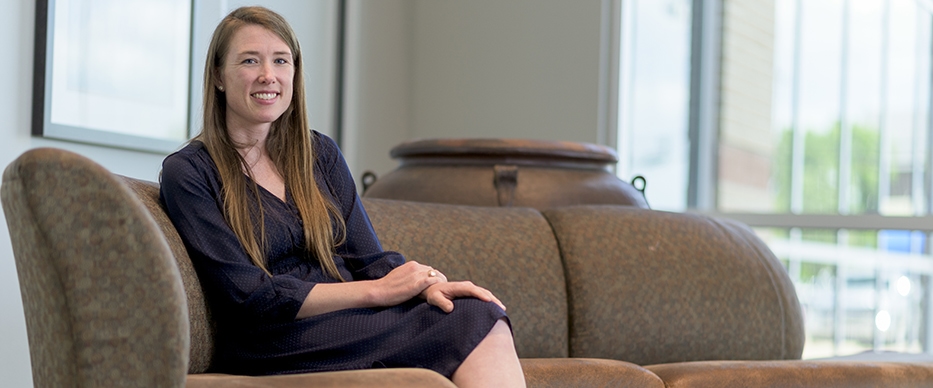 About Meredith L Williamson
Meredith Williamson, PhD, is a licensed psychologist for the Department of Primary Care Medicine within the College of Medicine. She is also a clinical assistant professor and faculty member of the Texas A&M Family Medicine Residency, where she is in charge of behavioral health and wellness for family medicine residents. Dr. Williamson teaches medical students about evidence-based psychotherapy and mental health diagnosis. Furthermore, she conducts interprofessional training in behavioral health for medical residents and psychology graduate students.
Dr. Williamson specializes in integrated behavioral health treatment in outpatient and inpatient medical settings. She has a strong background in addressing psychosocial issues related to chronic health conditions including obesity, diabetes, tobacco use, chronic pain and insomnia. She also specializes in physician wellbeing and burnout.
In addition to working with medical students and residents, Dr. Williamson previously spent several years, both as a graduate student and licensed psychologist, providing behavioral health services and conducting research for the Department of Veterans Affairs. Within Veteran Affairs, she practiced psychology using evidence-based interventions including cognitive behavioral therapy, prolonged exposure therapy, cognitive processing therapy, integrated behavioral couples' therapy, motivational interviewing and cognitive behavioral therapy for chronic pain and insomnia.
In her current position, she specializes in physician-patient communication and prepares medical residents to treat behavioral health concerns in rural settings. Through these activities, she obtained a profound understanding of the need for sustainable interventions targeting diverse individuals at risk for chronic medical and mental health conditions.
Williamson
Obsessive Compulsive Disorder, coronavirus, family medicine
1